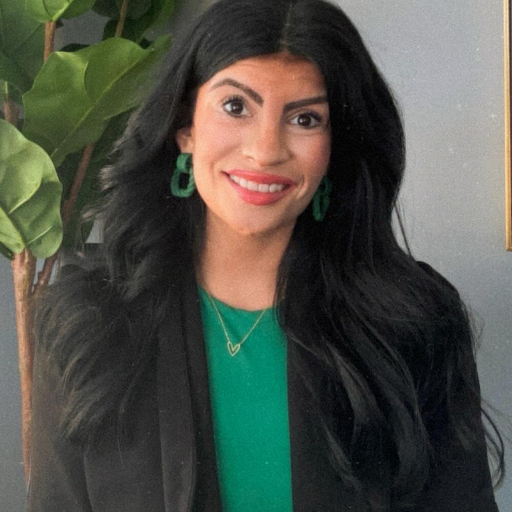 Abby is originally from Minnesota, and has been a resident of Dakota County her entire life. Abby is a South St. Paul High School graduate and attended Inver Hills Community College and Metro State University and studied her Associates in Arts (AA), Emphasis in Psychology. Heading into Psychology, she was extremely determined to work in mental health services. She worked her tail off, but at the end of the day it didn't feel like she was where she was supposed to be and she felt unhappy. While going to school, she worked in the service industry. Today she holds 10 years in the industry, along with restaurant management experience. She loved working in the restaurant/ hospitality industry where she was seeing people smiling, meeting people and building relationships, and catering to the needs of others. There is something about being personable, and creating memorable experiences for others that just makes you feel so good on the inside. She wanted to go further with that and do more with it, and she thought, how cool would it be becoming a real estate agent. She is always eager to feel that excitement and satisfaction for these big life moments that are so special to people.

It did become a loose thought in her head, but when the COVID-19 Pandemic began it hit the hospitality industry extremely hard and caused a great amount of uncertainty- she was scared. She was extremely eager for a lifestyle change that felt like she was pushing to her full potential. It was time to chase her dreams and better her life for herself and her son. She pushed to do better and she did by obtaining her real estate license through the KLRE Scholarship program. She knew and could feel she was in great hands.

Abby currently lives in Eagan with her 4- year old son Christian. She continues to be apart of the community she grew up in, and participates in several community outreach programs. She loves to volunteer and also assists in coaching her sons athletics. Abby always jumps to the opportunity to help, and loves the satisfaction of going above and beyond for people. She carries a huge heart, loves to make people smile and can't wait to do that with you!
Reviews for Kris Lindahl Real Estate
We are moving out of state. Thought about selling our home ourselves. We heard about the Guarantee Offer program and reached out to the Kris Lindahl team. Josh MacDonald was the agent that came to meet with us in our home and explain our options. He was personable and professional. He explained the Guarantee Offer program and also explained that we had many options and levels of service that we could get by listing our home with him. We were very pleased that he had a free cancellation policy. We felt we had nothing to lose by engaging him as our agent. We could still try to sell our selves, or rent out our home, etc. if we did not get an offer that we wanted, or if we changed our minds for any reason. Thanks Josh!
Ruth Calabro
10 months ago
I love my home!!!! After months with a realtor and not getting the attention I needed to buy my 1st home. Donna and I just briefly talked about my experience and she showed me a house and it was a done deal from there. Since Donna took over as my realtor it was like night and day. Any think I needed she was there. It did take time to find my forever home, but Donna was so patient and she fought side by side with me day by day to make sure I get what I wanted. I can't explain how happy I am with my forever home and how happy I am she came into my life when she did. Thank you Donna Dahl for all that you did for me.
Cicero McGee
6 months ago
We recently bought our first home and the experience was amazing. We called Kris Lindahl Real Estate after working with two other brokers. The level of service and expertise was unmatched. We made an offer at 2pm on a Friday and our offer was accepted the same day! This was our first time buying a house, so we needed to be guided every step of the way. Kris Lindahl Real Estate did just that; from the initial showing to the closing, we always felt we were well-informed and in control. We could not be happier with our decision to call Kris Lindahl Real Estate and our family is happily settling in and enjoying our new home. Thank you Kris Lindahl Real Estate! We will certainly be calling you again when the time comes for our future real estate needs.
Steve Solberg
8 months ago