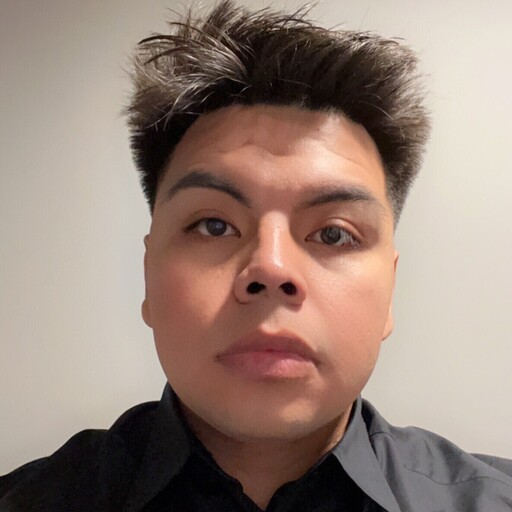 Abi, that's short for Abimael. Abi and his family moved from Mexico to Minneapolis in 1999. The first home his family purchased was in the Powderhorn neighborhood of the city's south side. His family's housing eventually became inconsistent during his teenage years. Mainly because of financial difficulties. Abi obtained an insightful understanding of that sort of situation. He graduated from South High School in 2014. Being bilingual and agreeable gave Abi the tools to extend his reach to classmates and foster good relationships.

Abi attended Minneapolis Technical college to pursue a career in criminal justice. It was there that he developed his desire to aid others. He realized that he wanted to help people outside of criminal justice. He combined two passions in his life and decided to assist in a person's homeownership experience. He wishes to strive for the facilitation of the transitions people may encounter and is eager to play a part in them reaching a significant milestone.
Reviews for Kris Lindahl Real Estate
I highly recommend the Kris Lindahl team. I liked that Kirsten Dillon had almost 24/7 availability, her targeted search criteria, her intimate knowledge of the market I was looking to buy into, her spot-on assessments of the relative value of houses, and her willingness to visit houses even when I was looking only for comparison purposes. She helped me arrange financing. She also assisted me in finding competent, reliable, and reasonably priced contractors for both immediate and longer-term work after the sale. She knows her market. She's a hands-on, active agent who produced fast results. I would work with her again without hesitation.
Moussa Guebre
3 weeks ago
Julie Dial from Kris Lindahl Real Estate is by far the best real estate agent I have ever worked with. From our initial consultation, she was very knowledgeable, direct, and clearly understood our preferences. She worked diligently and efficiently to show us high quality properties in a timely fashion (which is very important in today's market). She was incredibly accessible and responsive throughout the buying process and put us in the best position possible to buy our dream home. We appreciated her extensive knowledge of the market and she was just an all-around great person to work with. I recommend her highly to my friends and colleagues and very much look forward to working with her in the future.
Lehbib Saleck
3 weeks ago
From the moment Karen Busch walked into my home, I knew I was in good hands. She immediately had several great suggestions and helped us find the perfect way to present the property to sell. It was truthfully a stress-free process from beginning to end because of how transparent and responsive Karen was throughout. With my new home purchase, the service was equally stellar. We probably privately toured well over a dozen properties. Her advice was invaluable, eventually leading to us selecting the perfect property for our family. If you are looking for a true partner in your sale or home purchase, I highly recommend giving Karen Busch a call.
Bobby Eilerman
a month ago