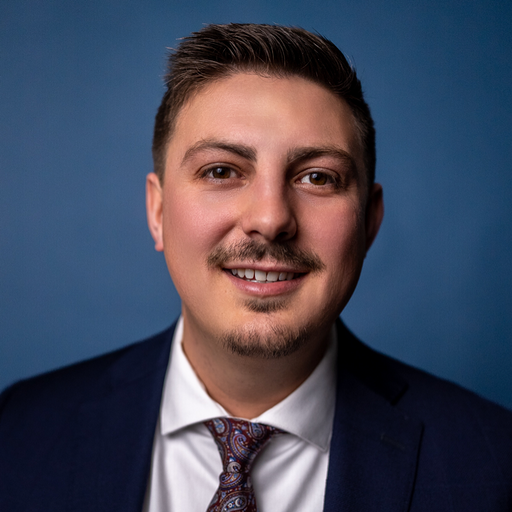 Ben was raised on Clear Lake in Forest Lake, Minnesota, with his six siblings. Growing up, he spent most of his weekends and summers developing a love of fishing, helping his dad with home repairs, and learning many other skills to bring into adulthood (such as near fluency in Spanish and German). While at Forest Lake High School, Ben scored in the top one-percent of U.S. students that were tested on financial knowledge and won the National Financial Literacy Award. After receiving the results, he knew he was destined for a career in business.

Ben went on to study business courses at Century College while pursuing a career in the aviation industry. Over the course of a ten-year career (spanning stints in Minneapolis, Denver, and Houston), he started as a baggage handler and was quickly promoted to management to oversee ground operations and customer service. Although he enjoyed his role in aviation, he realized it was not a fulfilling career for him. He knew his attention to detail, interest in business, natural affinity for customer service, and skills in home improvement would be the perfect fit for the real estate industry.

He decided to get his real estate license and chose to join the team at Kris Lindahl Real Estate. Ben is now back in Forest Lake, with his partner and happy to be back to his roots.

Reviews for Kris Lindahl Real Estate
Carmen was a key part of our project. She showed us multiple properties and offered her knowledge about the pros and cons of each property. She brainstormed with us on the property we purchased and we ended up using some of her suggestions when we remodeled the home. As we got close to finishing she was right there for photos and staging as well as encouragement to finish up and get it listed again. She was right on the money with her market knowledge. We will definitely work with Carmen again on our next flip.
Lawrence Pinnock
a week ago
Great service! Great team! Amanda Rose has helped me on multiple real estate properties. She handled the listing and sale of a residential property for me and everything went perfectly. Amanda's attention to detail, her integrity, and her effective negotiating skills are top notch. It was a stress free experience working with her. She will always be my first call when I need a realtor.
Sam Spiva
a month ago
Gregorio spent so much time walking through houses with us (including creepy cellars!) so we could see every part of a house during our virtual showings. He worked non-stop for the two days we were in town to see as many houses in person as possible. Once we chose our home and our offer was accepted, Gregorio kept us up to date on everything and when we hit snags, he was always quick to respond. He really went above and beyond in making sure we were taken care of. 100% recommend!
Jessica Lowe
a month ago