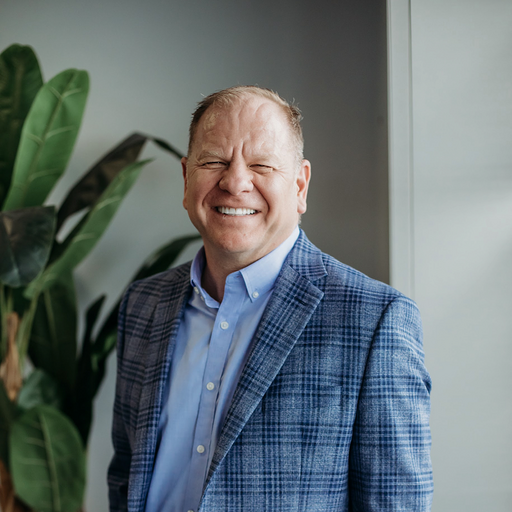 Brian grew up in Michigan and moved to the Twin Cities in the early 80's to attend college at North Central University. There he met his wife, Danielle and together they have raised their two daughters and became Minnesotans themselves.

After an 18 year career in the oil industry, Brian began to consider a new career in real estate after his own positive experience with Kris Lindahl Real Estate in 2020. What he loves most about this new role is helping others and seeing the joy of not only changing their location but also their lives.

In his free time, Brian enjoys training and competing in endurance sporting events. He is a 5-time Ironman finisher and has also completed a number of long-distance mountain bike races including the Leadville 100, Lustsen 99'er and 24 Hours in the Old Pueblo. He is also a devoted grandfather to Ava, Mya, Boston and Watson.

Above all else, Brian values honesty and hard work and is more than ready and willing to work tirelessly for his clients in finding their dream home.
Reviews for Kris Lindahl Real Estate
Carmen was a key part of our project. She showed us multiple properties and offered her knowledge about the pros and cons of each property. She brainstormed with us on the property we purchased and we ended up using some of her suggestions when we remodeled the home. As we got close to finishing she was right there for photos and staging as well as encouragement to finish up and get it listed again. She was right on the money with her market knowledge. We will definitely work with Carmen again on our next flip.
Lawrence Pinnock
a week ago
Great service! Great team! Amanda Rose has helped me on multiple real estate properties. She handled the listing and sale of a residential property for me and everything went perfectly. Amanda's attention to detail, her integrity, and her effective negotiating skills are top notch. It was a stress free experience working with her. She will always be my first call when I need a realtor.
Sam Spiva
a month ago
Gregorio spent so much time walking through houses with us (including creepy cellars!) so we could see every part of a house during our virtual showings. He worked non-stop for the two days we were in town to see as many houses in person as possible. Once we chose our home and our offer was accepted, Gregorio kept us up to date on everything and when we hit snags, he was always quick to respond. He really went above and beyond in making sure we were taken care of. 100% recommend!
Jessica Lowe
a month ago