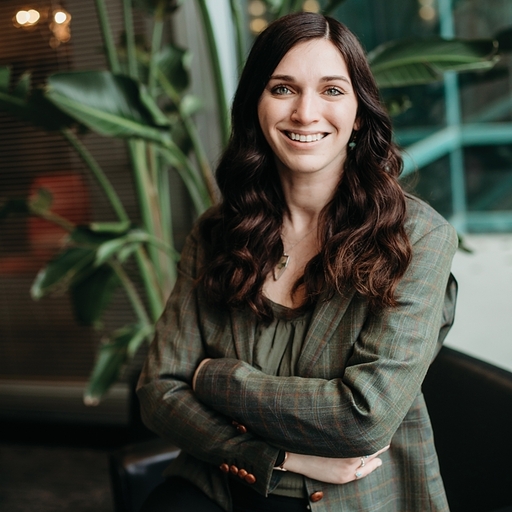 Caitlin was born and raised in Robbinsdale, MN. During the housing crisis of 2008, she ended up moving out of her childhood home and moved around often with her mom. She lived in about 8 different cities over the course of 15 years and eventually moved to Maple Grove, where she lives currently with her significant other Rob, 5-year old daughter Gabi, and their two cats-Prairie and Murphy.

Caitlin graduated from Wayzata High School, and decided that instead of going to college right away, that she wanted to work and to decide what she was most passionate about. She worked different restaurant serving jobs, as a receptionist, and as a property manager. She also ended up getting a degree in Criminal Justice studies.

After dedicating years to people, Caitlin decided to think about her career and what to do next. She knew from her childhood that finding a place to call home was extremely important, and from her adult years that she loved to serve and help others. She decided to become a real estate agent with KLRE and is so excited to help others find the right home and to connect with them along the way.

In her free time, Caitlin also enjoys going to live shows, art festivals, travelling, exploring outside, and spending time with her friends and family.
Reviews for Kris Lindahl Real Estate
We are moving out of state. Thought about selling our home ourselves. We heard about the Guarantee Offer program and reached out to the Kris Lindahl team. Josh MacDonald was the agent that came to meet with us in our home and explain our options. He was personable and professional. He explained the Guarantee Offer program and also explained that we had many options and levels of service that we could get by listing our home with him. We were very pleased that he had a free cancellation policy. We felt we had nothing to lose by engaging him as our agent. We could still try to sell our selves, or rent out our home, etc. if we did not get an offer that we wanted, or if we changed our minds for any reason. Thanks Josh!
Ruth Calabro
2 months ago
We had a great experience working with Dan Erickson from Kris Lindahl! We were not sure if we wanted to renovate our current house or buy a new one. Dan was very accommodating and did not pressure us into listing our old house before we were certain we had found a house we wanted to buy. He was very responsive and quick to find answers to all of our questions. Overall, he was great to work with!
Stephanie
5 months ago
Great service! Great team! Amanda Rose has helped me on multiple real estate properties. She handled the listing and sale of a residential property for me and everything went perfectly. Amanda's attention to detail, her integrity, and her effective negotiating skills are top notch. It was a stress free experience working with her. She will always be my first call when I need a realtor.
Sam Spiva
4 months ago