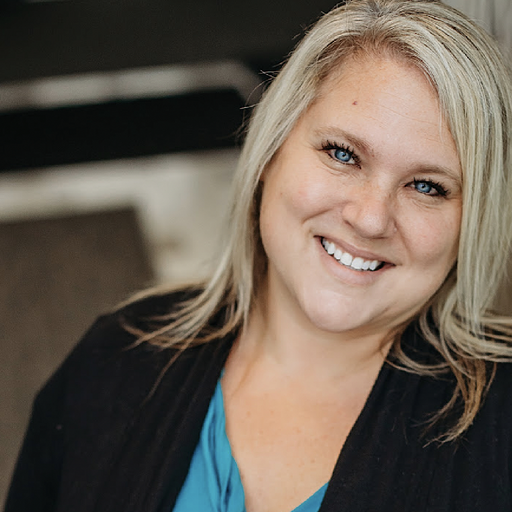 Carissa was born and raised in the suburbs of Minneapolis, and has always had a passion for helping others. Carissa found her passion for helping others several years ago when she pursued her career in Nursing. It was through this career that she learned the importance of true compassion and how important it is to actively listen to others and how powerful it can be when you help others overcome challenges and achieve their goals.

After working on the front lines through the pandemic and facing unforeseen challenges and obstacles daily, she knows the meaning of challenge and the determination that is needed to produce results. One of the main reasons Carissa was drawn to pursuing a career in real estate with the Kris Lindahl team was his "Be Generous" movement and the message that Kris is trying to teach. The number one goal in this movement is to change the way we treat each other on a personal level.

Carissa believes this is such a positive and powerful message to focus on and bring awareness of. She is excited to be part of a team that not only promotes positivity but also teaches and provides access to cutting edge technology to help guide individuals through both the home buying and selling process.

Reviews for Kris Lindahl Real Estate
We are moving out of state. Thought about selling our home ourselves. We heard about the Guarantee Offer program and reached out to the Kris Lindahl team. Josh MacDonald was the agent that came to meet with us in our home and explain our options. He was personable and professional. He explained the Guarantee Offer program and also explained that we had many options and levels of service that we could get by listing our home with him. We were very pleased that he had a free cancellation policy. We felt we had nothing to lose by engaging him as our agent. We could still try to sell our selves, or rent out our home, etc. if we did not get an offer that we wanted, or if we changed our minds for any reason. Thanks Josh!
Ruth Calabro
2 months ago
Hands down the best team to work with! I bought my home and sold my home with this team. They all did an amazing job of keeping me informed, up to date and giving me excellent recommendations for other business that I needed a referral for. They made me feel like family and like my business was of the highest priority to them. They have a streamlined system for the whole process of buying and selling from step 1 to completion. I cannot say enough good things about Krystal Karpinnen and the whole team at Kris Lindahl Real Estate. Thank you all!
jhanneth Rodriguez
a month ago
We had a great experience working with Dan Erickson from Kris Lindahl! We were not sure if we wanted to renovate our current house or buy a new one. Dan was very accommodating and did not pressure us into listing our old house before we were certain we had found a house we wanted to buy. He was very responsive and quick to find answers to all of our questions. Overall, he was great to work with!
Stephanie
4 months ago