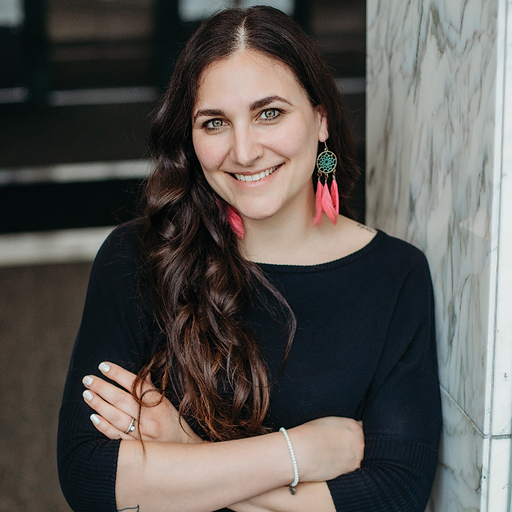 I am a wife and mother of two wonderful children Emilio- 13yo and Leon-1yo.. My husband Benjamin is my absolute best friend, they are my everything and I love spending time playing board games and catching up with Emilio or chasing Leon around the house.

Born in the state of Jalisco, Mexico; famous for mariachi music and tequila, you are welcome! At the age of 5, my mother and I moved up north to Monterrey, located at the foothills of the Sierra Madre Oriental. I grew up surrounded by mountains and a very close and loving family, and when I say family, I mean: my mother, sister, grandma, my mother's 5 brothers and sisters, their spouses and of course all their kids, which regularly resulted in 29 people getting together every week! It was amazing and loud!

Went to college for marketing, studied photography and have been in the IT Industry for over 12 years. My last 6 years were centered around cybersecurity, focusing my career on business development, marketing, and delivering the best customer experience, because I know that is how you really create long lasting relationships. I love reading, crafting, building and fixing things, I am a very handy woman.

As the daughter of a single mother, who worked hard to provide the best life for her girls. I learned at a young age that sometimes we all need a hand to help us navigate this crazy world, my family taught me by example, that we can always try to be that person for others. It is something I cherish, and I'm proud to say, I believe I do every time I'm given the opportunity.

When I moved to Minnesota, I felt that this was the perfect moment to redirect my knowledge and skills to build a career in Real Estate, this way, I'd be able to help the people I connect with in this incredible and sometimes overwhelming life changing decision. That's when I found KLRE and their values and the way they do things just spoke to me. Whether it's your first house, a new investment, or your forever home, I seek to make it the best experience possible.

Reviews for Kris Lindahl Real Estate
Carmen was a key part of our project. She showed us multiple properties and offered her knowledge about the pros and cons of each property. She brainstormed with us on the property we purchased and we ended up using some of her suggestions when we remodeled the home. As we got close to finishing she was right there for photos and staging as well as encouragement to finish up and get it listed again. She was right on the money with her market knowledge. We will definitely work with Carmen again on our next flip.
Lawrence Pinnock
a week ago
Great service! Great team! Amanda Rose has helped me on multiple real estate properties. She handled the listing and sale of a residential property for me and everything went perfectly. Amanda's attention to detail, her integrity, and her effective negotiating skills are top notch. It was a stress free experience working with her. She will always be my first call when I need a realtor.
Sam Spiva
a month ago
Gregorio spent so much time walking through houses with us (including creepy cellars!) so we could see every part of a house during our virtual showings. He worked non-stop for the two days we were in town to see as many houses in person as possible. Once we chose our home and our offer was accepted, Gregorio kept us up to date on everything and when we hit snags, he was always quick to respond. He really went above and beyond in making sure we were taken care of. 100% recommend!
Jessica Lowe
a month ago