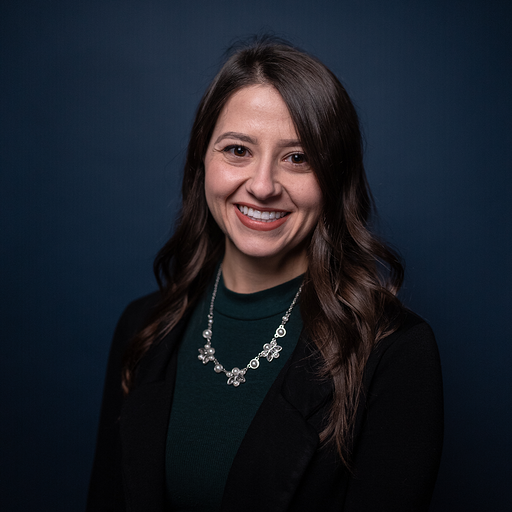 Jessica was born in Queens, New York. When she was just a few years old, her family relocated to Champlin, Minnesota, where she was raised and spent a majority of her life. After graduating from Champlin Park High School, she pursued her degree in Business Administration.

At age 23, Jessica purchased her first home in Elk River, Minnesota. She's remained there since, along with her fiancé and their dog. In September 2021, they started building a new home in Dayton which will be completed in March 2022.

As a homeowner herself, Jessica understands that "home" is more than just a place to live. Knowing how important this is, she's always honored when she's given the opportunity to represent homeowners and future homeowners.

Jessica is passionate, communicative, and detail-oriented. She's devoted her time and undivided attention to her clients, and will be to be there for them- every step of the way.
Reviews for Kris Lindahl Real Estate
We are moving out of state. Thought about selling our home ourselves. We heard about the Guarantee Offer program and reached out to the Kris Lindahl team. Josh MacDonald was the agent that came to meet with us in our home and explain our options. He was personable and professional. He explained the Guarantee Offer program and also explained that we had many options and levels of service that we could get by listing our home with him. We were very pleased that he had a free cancellation policy. We felt we had nothing to lose by engaging him as our agent. We could still try to sell our selves, or rent out our home, etc. if we did not get an offer that we wanted, or if we changed our minds for any reason. Thanks Josh!
Ruth Calabro
4 months ago
We recently bought our first home and the experience was amazing. We called Kris Lindahl Real Estate after working with two other brokers. The level of service and expertise was unmatched. We made an offer at 2pm on a Friday and our offer was accepted the same day! This was our first time buying a house, so we needed to be guided every step of the way. Kris Lindahl Real Estate did just that; from the initial showing to the closing, we always felt we were well-informed and in control. We could not be happier with our decision to call Kris Lindahl Real Estate and our family is happily settling in and enjoying our new home. Thank you Kris Lindahl Real Estate! We will certainly be calling you again when the time comes for our future real estate needs.
Steve Solberg
2 months ago
We had a great experience working with Dan Erickson from Kris Lindahl! We were not sure if we wanted to renovate our current house or buy a new one. Dan was very accommodating and did not pressure us into listing our old house before we were certain we had found a house we wanted to buy. He was very responsive and quick to find answers to all of our questions. Overall, he was great to work with!
Stephanie
7 months ago