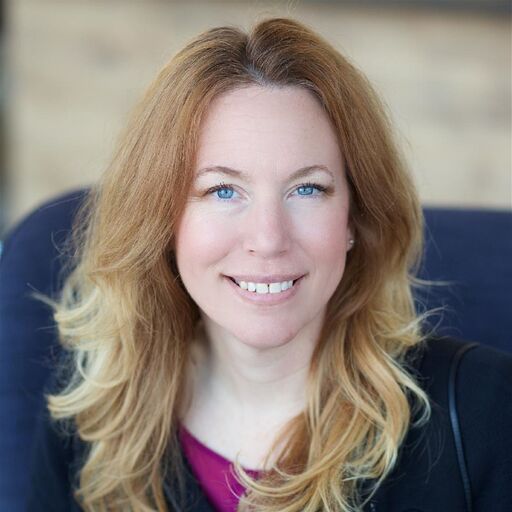 Kari grew up in Oak Grove and graduated from St. Francis High School where she played soccer and ran track prior to joining the United States Air Force. She was stationed in Washington, Arizona, Germany, Alaska, North Dakota, Afghanistan, and South Korea; retiring after 21 years in the Supply Chain Management field.

Since military retirement she has spent her time as a full-time substitute teacher and paraprofessional at Lakenheath Elementary School in England, moved back to Minnesota in 2018 with her three children, and completed her bachelor's degree in Business Management through the University of St. Thomas. After graduation, she went back to her logistical roots as a dispatcher and customer service representative at a trucking company in St. Paul, she realized the field was never her passion, and decided to change her path and pursue a career in real estate.

Kari enjoys reading, camping, skiing, spending time with her kids, and being outside as much as possible. She is also a huge Minnesota United fan! Go Loons!

Reviews for Kris Lindahl Real Estate
I highly recommend the Kris Lindahl team. I liked that Kirsten Dillon had almost 24/7 availability, her targeted search criteria, her intimate knowledge of the market I was looking to buy into, her spot-on assessments of the relative value of houses, and her willingness to visit houses even when I was looking only for comparison purposes. She helped me arrange financing. She also assisted me in finding competent, reliable, and reasonably priced contractors for both immediate and longer-term work after the sale. She knows her market. She's a hands-on, active agent who produced fast results. I would work with her again without hesitation.
Moussa Guebre
2 weeks ago
Julie Dial from Kris Lindahl Real Estate is by far the best real estate agent I have ever worked with. From our initial consultation, she was very knowledgeable, direct, and clearly understood our preferences. She worked diligently and efficiently to show us high quality properties in a timely fashion (which is very important in today's market). She was incredibly accessible and responsive throughout the buying process and put us in the best position possible to buy our dream home. We appreciated her extensive knowledge of the market and she was just an all-around great person to work with. I recommend her highly to my friends and colleagues and very much look forward to working with her in the future.
Lehbib Saleck
2 weeks ago
From the moment Karen Busch walked into my home, I knew I was in good hands. She immediately had several great suggestions and helped us find the perfect way to present the property to sell. It was truthfully a stress-free process from beginning to end because of how transparent and responsive Karen was throughout. With my new home purchase, the service was equally stellar. We probably privately toured well over a dozen properties. Her advice was invaluable, eventually leading to us selecting the perfect property for our family. If you are looking for a true partner in your sale or home purchase, I highly recommend giving Karen Busch a call.
Bobby Eilerman
a month ago