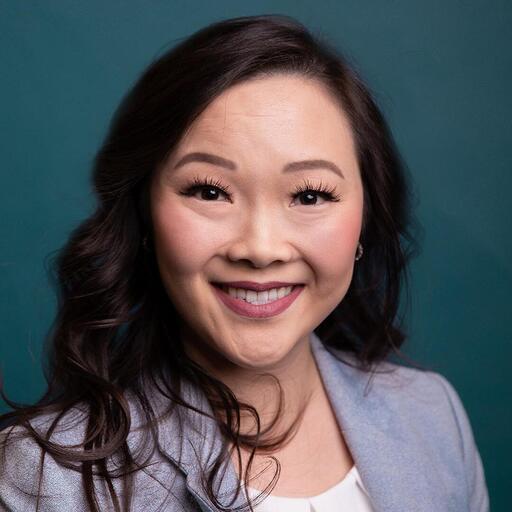 Kristal was born in Fresno, CA and raised in St. Paul, MN with her older brother and three younger sisters. In 2007 she lost both of her parents, leaving Kristal to step up and raise her sisters, all under the age of ten years old. Today they are all well rounded and confident young women.

Kristal currently lives in Maplewood, MN with her loving husband and two sweet little girls. She loves spending time with her family, playing board games, and biking. Kristal is very involved in her church community and serves as the church worship leader. With her experience growing up while raising her sisters, Kristal would like to find creative ways to pay forward the leadership and guidance she received to orphaned children and kids in the foster care system.

Kristal's background and education are in healthcare. She attended Saint Catherine University where she became a Certified Phlebotomist and has worked for a world class health care organization for nearly ten years. When she and her husband were looking for their first home a few years ago, Kristal drew upon the memories she had of her mother's experience as a real estate agent, in finding a dream home for her future family. This ignited a passion for helping others in a different way than healthcare. Kristal was on a mission to get her real estate license and made that happen. She has joined the Kris Lindahl Team, and now she can't wait to help you and your family find your own little slice of heaven to build your lives and make lasting memories.
Reviews for Kris Lindahl Real Estate
Carmen was a key part of our project. She showed us multiple properties and offered her knowledge about the pros and cons of each property. She brainstormed with us on the property we purchased and we ended up using some of her suggestions when we remodeled the home. As we got close to finishing she was right there for photos and staging as well as encouragement to finish up and get it listed again. She was right on the money with her market knowledge. We will definitely work with Carmen again on our next flip.
Lawrence Pinnock
a week ago
Great service! Great team! Amanda Rose has helped me on multiple real estate properties. She handled the listing and sale of a residential property for me and everything went perfectly. Amanda's attention to detail, her integrity, and her effective negotiating skills are top notch. It was a stress free experience working with her. She will always be my first call when I need a realtor.
Sam Spiva
a month ago
Gregorio spent so much time walking through houses with us (including creepy cellars!) so we could see every part of a house during our virtual showings. He worked non-stop for the two days we were in town to see as many houses in person as possible. Once we chose our home and our offer was accepted, Gregorio kept us up to date on everything and when we hit snags, he was always quick to respond. He really went above and beyond in making sure we were taken care of. 100% recommend!
Jessica Lowe
a month ago