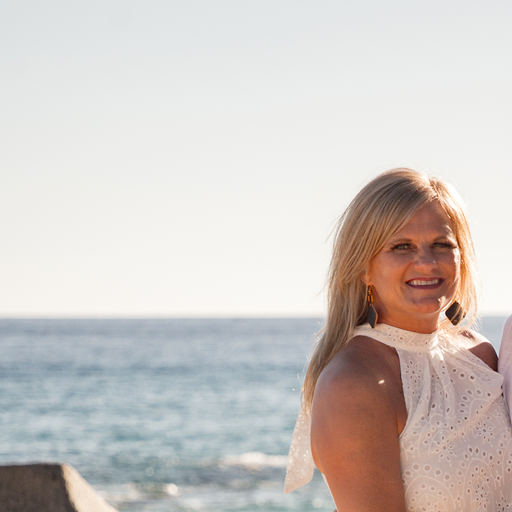 Sales has always been in Kristi Nemec's blood, and her drive and motivation were prevalent early on. Her first job was as a telemarketer for the Kirby Vacuum company at the age of 13. "I went there every day after school and cold called straight out of the phone book. I would call my friends' parents to see what room in their house could use a good cleaning. If anyone bought a vacuum, I got a bonus!"

By taking college courses her junior and senior years of high school, Kristi graduated high school with a two-year degree already under her belt. She headed to St. Cloud State University and graduated with a degree in Advertising and Marketing. "My dream was to be the Angela Bauer of the real estate world, based on the 1980's show 'Who's the Boss?'" The day after graduating college, Kristi drove to Denver and spent several years at Coors' advertising agency in sports marketing, where one of her sales reps convinced her she needed to be in sales.

But, life took a different turn and Kristi found herself flying the friendly skies as a professional flight attendant with United Airlines. "I had only been on an airplane three or four times when I got the job with United. But I immediately knew I had found my calling. I loved flying, I loved traveling! I was super passionate about it and planned to retire with United." Following the events of 9/11, United laid off employees, and Pamperin was furloughed for what was supposed to be seven years. She moved to Boise, Idaho and bought a home. Going through that process showed Kristi that was what she was going to pursue on her layoff from United. "Looking for my first house was so exciting! I loved the negotiating, I loved everything about it. I knew that I wanted to help buyers through the process, to make it as smooth as possible and fall in love with their homes as much as I did with mine."

Kristi has been passionate about working with buyers since 2002 and never made it back to the friendly skies. "The intense training provided by United Airlines instilled in a customer service standard that I employ with my clients today. I still travel a ton just to keep the wanderlust at bay!" The 12 years she spent in the west gave Kristi a taste of world-class hiking and mountain biking in the Rockies. She tries to do as much as possible of that here in Minnesota. She also is a lover of books, finding the best Thai restaurants, outdoor concerts, art festivals, camping and sword fights with her two spirited boys, Zack and Sully.
Reviews for Kris Lindahl Real Estate
Carmen was a key part of our project. She showed us multiple properties and offered her knowledge about the pros and cons of each property. She brainstormed with us on the property we purchased and we ended up using some of her suggestions when we remodeled the home. As we got close to finishing she was right there for photos and staging as well as encouragement to finish up and get it listed again. She was right on the money with her market knowledge. We will definitely work with Carmen again on our next flip.
Lawrence Pinnock
a week ago
Great service! Great team! Amanda Rose has helped me on multiple real estate properties. She handled the listing and sale of a residential property for me and everything went perfectly. Amanda's attention to detail, her integrity, and her effective negotiating skills are top notch. It was a stress free experience working with her. She will always be my first call when I need a realtor.
Sam Spiva
a month ago
Gregorio spent so much time walking through houses with us (including creepy cellars!) so we could see every part of a house during our virtual showings. He worked non-stop for the two days we were in town to see as many houses in person as possible. Once we chose our home and our offer was accepted, Gregorio kept us up to date on everything and when we hit snags, he was always quick to respond. He really went above and beyond in making sure we were taken care of. 100% recommend!
Jessica Lowe
a month ago