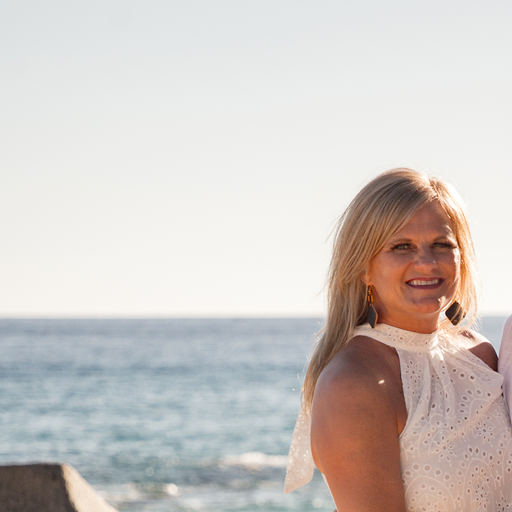 Sales has always been in Kristi Nemec's blood, and her drive and motivation were prevalent early on. Her first job was as a telemarketer for the Kirby Vacuum company at the age of 13. "I went there every day after school and cold called straight out of the phone book. I would call my friends' parents to see what room in their house could use a good cleaning. If anyone bought a vacuum, I got a bonus!"

By taking college courses her junior and senior years of high school, Kristi graduated high school with a two-year degree already under her belt. She headed to St. Cloud State University and graduated with a degree in Advertising and Marketing. "My dream was to be the Angela Bauer of the real estate world, based on the 1980's show 'Who's the Boss?'" The day after graduating college, Kristi drove to Denver and spent several years at Coors' advertising agency in sports marketing, where one of her sales reps convinced her she needed to be in sales.

But, life took a different turn and Kristi found herself flying the friendly skies as a professional flight attendant with United Airlines. "I had only been on an airplane three or four times when I got the job with United. But I immediately knew I had found my calling. I loved flying, I loved traveling! I was super passionate about it and planned to retire with United." Following the events of 9/11, United laid off employees, and Pamperin was furloughed for what was supposed to be seven years. She moved to Boise, Idaho and bought a home. Going through that process showed Kristi that was what she was going to pursue on her layoff from United. "Looking for my first house was so exciting! I loved the negotiating, I loved everything about it. I knew that I wanted to help buyers through the process, to make it as smooth as possible and fall in love with their homes as much as I did with mine."

Kristi has been passionate about working with buyers since 2002 and never made it back to the friendly skies. "The intense training provided by United Airlines instilled in a customer service standard that I employ with my clients today. I still travel a ton just to keep the wanderlust at bay!" The 12 years she spent in the west gave Kristi a taste of world-class hiking and mountain biking in the Rockies. She tries to do as much as possible of that here in Minnesota. She also is a lover of books, finding the best Thai restaurants, outdoor concerts, art festivals, camping and sword fights with her two spirited boys, Zack and Sully.
Reviews for Kris Lindahl Real Estate
We are moving out of state. Thought about selling our home ourselves. We heard about the Guarantee Offer program and reached out to the Kris Lindahl team. Josh MacDonald was the agent that came to meet with us in our home and explain our options. He was personable and professional. He explained the Guarantee Offer program and also explained that we had many options and levels of service that we could get by listing our home with him. We were very pleased that he had a free cancellation policy. We felt we had nothing to lose by engaging him as our agent. We could still try to sell our selves, or rent out our home, etc. if we did not get an offer that we wanted, or if we changed our minds for any reason. Thanks Josh!
Ruth Calabro
10 months ago
I love my home!!!! After months with a realtor and not getting the attention I needed to buy my 1st home. Donna and I just briefly talked about my experience and she showed me a house and it was a done deal from there. Since Donna took over as my realtor it was like night and day. Any think I needed she was there. It did take time to find my forever home, but Donna was so patient and she fought side by side with me day by day to make sure I get what I wanted. I can't explain how happy I am with my forever home and how happy I am she came into my life when she did. Thank you Donna Dahl for all that you did for me.
Cicero McGee
6 months ago
We recently bought our first home and the experience was amazing. We called Kris Lindahl Real Estate after working with two other brokers. The level of service and expertise was unmatched. We made an offer at 2pm on a Friday and our offer was accepted the same day! This was our first time buying a house, so we needed to be guided every step of the way. Kris Lindahl Real Estate did just that; from the initial showing to the closing, we always felt we were well-informed and in control. We could not be happier with our decision to call Kris Lindahl Real Estate and our family is happily settling in and enjoying our new home. Thank you Kris Lindahl Real Estate! We will certainly be calling you again when the time comes for our future real estate needs.
Steve Solberg
8 months ago