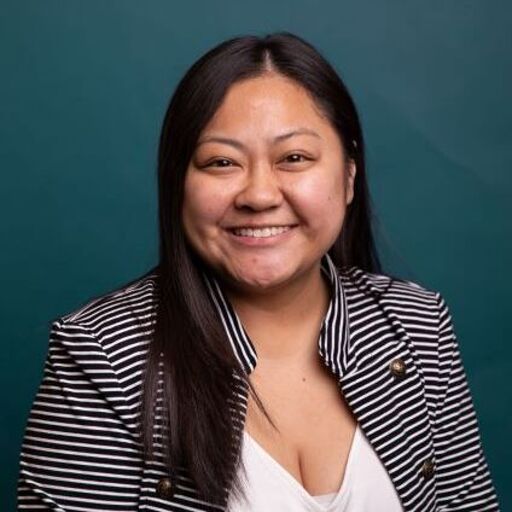 Mai Thao was born-and-raised in Minneapolis. She currently resides in Coon Rapids with her husband, their two children and rescue puppy. She graduated with a Bachelor of Arts in Management at the College of Saint Scholastica. Mai loves spending time with family. If she's not outside hiking, camping or going on road trips, you'll find her at home playing board games, doing puzzles or snuggling up for movie night.

Mai fell in love with real estate at a very young age. She remembers the excitement of getting her hands on the free home marketing magazines from the local grocery stores. As a kid, she'd spend time reading the magazines, drawing layouts of homes and going to open houses with her sister-in-law. She would never refuse a chance to drive around the Twin Cities and simply look at homes. She quickly realized that this was her calling. She wanted to help people find their forever homes.

She understands firsthand the emotional and physical stress of the homebuying process. She and her husband starting their home search right at the beginning of the COVID-19 Pandemic. Her happy-go-lucky attitude, strong work ethic, transparency and attention to detail will make your home buying experience go as smoothly as possible. You can ease your mind knowing that she will do whatever it takes find a home that will fit you and your family needs.

Reviews for Kris Lindahl Real Estate
We are moving out of state. Thought about selling our home ourselves. We heard about the Guarantee Offer program and reached out to the Kris Lindahl team. Josh MacDonald was the agent that came to meet with us in our home and explain our options. He was personable and professional. He explained the Guarantee Offer program and also explained that we had many options and levels of service that we could get by listing our home with him. We were very pleased that he had a free cancellation policy. We felt we had nothing to lose by engaging him as our agent. We could still try to sell our selves, or rent out our home, etc. if we did not get an offer that we wanted, or if we changed our minds for any reason. Thanks Josh!
Ruth Calabro
2 months ago
We had a great experience working with Dan Erickson from Kris Lindahl! We were not sure if we wanted to renovate our current house or buy a new one. Dan was very accommodating and did not pressure us into listing our old house before we were certain we had found a house we wanted to buy. He was very responsive and quick to find answers to all of our questions. Overall, he was great to work with!
Stephanie
5 months ago
Great service! Great team! Amanda Rose has helped me on multiple real estate properties. She handled the listing and sale of a residential property for me and everything went perfectly. Amanda's attention to detail, her integrity, and her effective negotiating skills are top notch. It was a stress free experience working with her. She will always be my first call when I need a realtor.
Sam Spiva
4 months ago