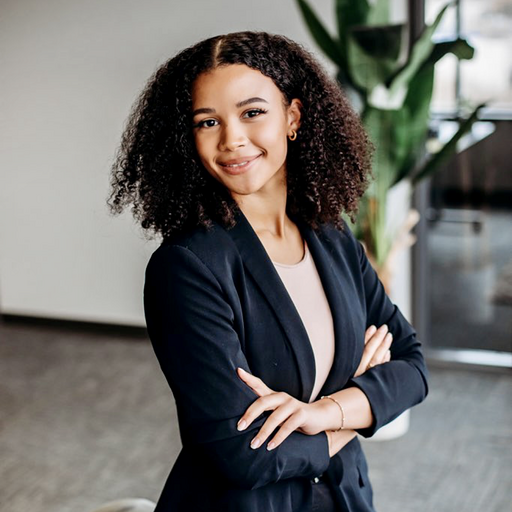 If you want a fighter on your side look no further.

Michaela was born in Wilmar, MN where her mother was raised on a dairy farm and father raised on a poultry farm. Michaela later on moved to Bloomington with her mother and went to Eden Prairie Highschool. She always made sure to visit the farm, as well as go on fishing, camping, and jeeping trips on the weekends.

Michaela went to North Central University in Downtown Minneapolis full-time for PSEO in highschool, and all while working full-time as a barista at the MSP airport clocking in at three am. Growing up Michaela always felt a strong urge to provide for her family and seek out every opportunity that came her way. Work ethic, determination, and intentionality are very valuable characteristics to her, hence why you can rest assured she will do her best as your realtor.

While Michaela was in school she excelled in math and science classes. Once she was in college she pursued a degree in Economics, and Entrepreneurship. In school Michaela worked on creating businesses of her own, and just trying to make ends meet for her and her family. In 2020 Michaela had plans to become an Aupair (International nanny) and study Mandarin and Economics at Nanjing University. Everything was going well until she found out a virus had hit China hard, and she'd have to make some major changes in her plans. While making some hard decisions, unfortunate events in Michaela's family life called for her to have to put her studies on hold.

Michaela then started nannying, working as a virtual assistant to realtors and real estate investors around the US, and as a flooring specialist at HomeDepot. She fell in love with real estate, and loved the way she felt meeting new families and getting to know them personally. She loved organizing schedules and learning from talented and successful mentors. More importantly she enjoyed helping people find exactly what they were looking for, and using her expertise to help them make the best decision for their circumstances.

Michaela spends her free time with her loved ones. She is a proud auntie to seventeen kiddos and counting! enjoys playing volleyball, and getting outdoors. As a born and raised Minnesotan she can really appreciate a good hotdish. She also enjoys learning about other cultures, and languages. Growing up biracial she learned to connect with many different kinds of people. Michaela can speak Mandarin, Haitian Creole, and knows ASL, right now she is working on learning Hmong.
Reviews for Kris Lindahl Real Estate
We are moving out of state. Thought about selling our home ourselves. We heard about the Guarantee Offer program and reached out to the Kris Lindahl team. Josh MacDonald was the agent that came to meet with us in our home and explain our options. He was personable and professional. He explained the Guarantee Offer program and also explained that we had many options and levels of service that we could get by listing our home with him. We were very pleased that he had a free cancellation policy. We felt we had nothing to lose by engaging him as our agent. We could still try to sell our selves, or rent out our home, etc. if we did not get an offer that we wanted, or if we changed our minds for any reason. Thanks Josh!
Ruth Calabro
2 months ago
Hands down the best team to work with! I bought my home and sold my home with this team. They all did an amazing job of keeping me informed, up to date and giving me excellent recommendations for other business that I needed a referral for. They made me feel like family and like my business was of the highest priority to them. They have a streamlined system for the whole process of buying and selling from step 1 to completion. I cannot say enough good things about Krystal Karpinnen and the whole team at Kris Lindahl Real Estate. Thank you all!
jhanneth Rodriguez
a month ago
We had a great experience working with Dan Erickson from Kris Lindahl! We were not sure if we wanted to renovate our current house or buy a new one. Dan was very accommodating and did not pressure us into listing our old house before we were certain we had found a house we wanted to buy. He was very responsive and quick to find answers to all of our questions. Overall, he was great to work with!
Stephanie
4 months ago