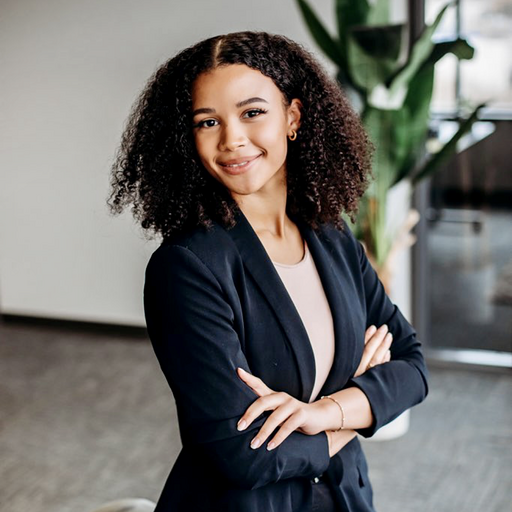 If you want a fighter on your side look no further.

Michaela was born in Wilmar, MN where her mother was raised on a dairy farm and father raised on a poultry farm. Michaela later on moved to Bloomington with her mother and went to Eden Prairie Highschool. She always made sure to visit the farm, as well as go on fishing, camping, and jeeping trips on the weekends.

Michaela went to North Central University in Downtown Minneapolis full-time for PSEO in highschool, and all while working full-time as a barista at the MSP airport clocking in at three am. Growing up Michaela always felt a strong urge to provide for her family and seek out every opportunity that came her way. Work ethic, determination, and intentionality are very valuable characteristics to her, hence why you can rest assured she will do her best as your realtor.

While Michaela was in school she excelled in math and science classes. Once she was in college she pursued a degree in Economics, and Entrepreneurship. In school Michaela worked on creating businesses of her own, and just trying to make ends meet for her and her family. In 2020 Michaela had plans to become an Aupair (International nanny) and study Mandarin and Economics at Nanjing University. Everything was going well until she found out a virus had hit China hard, and she'd have to make some major changes in her plans. While making some hard decisions, unfortunate events in Michaela's family life called for her to have to put her studies on hold.

Michaela then started nannying, working as a virtual assistant to realtors and real estate investors around the US, and as a flooring specialist at HomeDepot. She fell in love with real estate, and loved the way she felt meeting new families and getting to know them personally. She loved organizing schedules and learning from talented and successful mentors. More importantly she enjoyed helping people find exactly what they were looking for, and using her expertise to help them make the best decision for their circumstances.

Michaela spends her free time with her loved ones. She is a proud auntie to seventeen kiddos and counting! enjoys playing volleyball, and getting outdoors. As a born and raised Minnesotan she can really appreciate a good hotdish. She also enjoys learning about other cultures, and languages. Growing up biracial she learned to connect with many different kinds of people. Michaela can speak Mandarin, Haitian Creole, and knows ASL, right now she is working on learning Hmong.
Reviews for Kris Lindahl Real Estate
Carmen was a key part of our project. She showed us multiple properties and offered her knowledge about the pros and cons of each property. She brainstormed with us on the property we purchased and we ended up using some of her suggestions when we remodeled the home. As we got close to finishing she was right there for photos and staging as well as encouragement to finish up and get it listed again. She was right on the money with her market knowledge. We will definitely work with Carmen again on our next flip.
Lawrence Pinnock
a week ago
Great service! Great team! Amanda Rose has helped me on multiple real estate properties. She handled the listing and sale of a residential property for me and everything went perfectly. Amanda's attention to detail, her integrity, and her effective negotiating skills are top notch. It was a stress free experience working with her. She will always be my first call when I need a realtor.
Sam Spiva
a month ago
Gregorio spent so much time walking through houses with us (including creepy cellars!) so we could see every part of a house during our virtual showings. He worked non-stop for the two days we were in town to see as many houses in person as possible. Once we chose our home and our offer was accepted, Gregorio kept us up to date on everything and when we hit snags, he was always quick to respond. He really went above and beyond in making sure we were taken care of. 100% recommend!
Jessica Lowe
a month ago