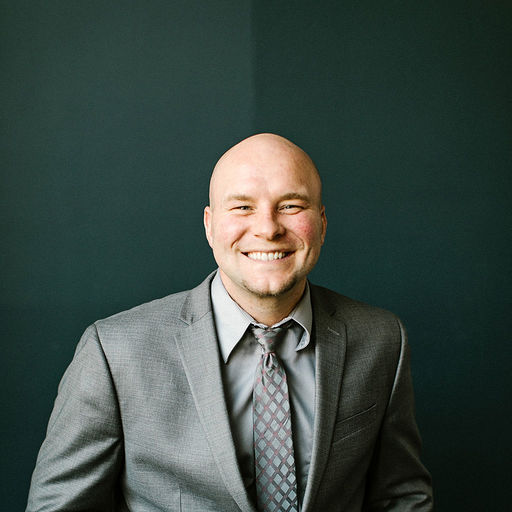 Who is Ryan Kelley? Ryan Kelley is a strong-willed individual that does whatever needed to complete the task at hand. While working sixty hours a week and raising his daughter, Ryan was able to accomplish the feat of attending full time college and achieving a Bachelor's Degree in Business Management. Ryan Kelley also has an Associate's Degree in Carpentry and has over ten years of experience in the carpentry field so you can be sure that Ryan Kelley will find you the right house and be able to have a keen eye to noticing details that only a quality craftsman can spot.

Ryan Kelley has always had a love for real estate and understands and appreciates the seriousness of purchasing the right home! Although growing up out of Austin, MN and graduating as an "Awesome Blossom" in Blooming Prairie, Minnesota, at age 22, Ryan was able to purchase his first home in Rochester, MN through a contract for deed for a mere $48,000. Ryan understood the value of investing into real estate and understood the house market at a young age. After living in Rochester for the past decade, Ryan recently moved closer to the Austin area to live closer to his immediate family. Ryan still owns his Rochester home, now valued well over $100,000 and will often use it as his home office to conduct real estate business.

When Ryan Kelley can enjoy his few hours of free time, he is usually found spending time with his family. With a beautiful 14-year-old daughter loving to play hockey, he finds himself traveling southern Minnesota watching and cheering on the Austin hockey team. Ryan also likes to keep his carpentry skills sharp and will often be found doing home projects on either one of his two homes. Ryan loves to spend whatever time he has left with his friends just shooting the breeze or watching our beloved Vikings!

Reviews for Kris Lindahl Real Estate
We are moving out of state. Thought about selling our home ourselves. We heard about the Guarantee Offer program and reached out to the Kris Lindahl team. Josh MacDonald was the agent that came to meet with us in our home and explain our options. He was personable and professional. He explained the Guarantee Offer program and also explained that we had many options and levels of service that we could get by listing our home with him. We were very pleased that he had a free cancellation policy. We felt we had nothing to lose by engaging him as our agent. We could still try to sell our selves, or rent out our home, etc. if we did not get an offer that we wanted, or if we changed our minds for any reason. Thanks Josh!
Ruth Calabro
8 months ago
I love my home!!!! After months with a realtor and not getting the attention I needed to buy my 1st home. Donna and I just briefly talked about my experience and she showed me a house and it was a done deal from there. Since Donna took over as my realtor it was like night and day. Any think I needed she was there. It did take time to find my forever home, but Donna was so patient and she fought side by side with me day by day to make sure I get what I wanted. I can't explain how happy I am with my forever home and how happy I am she came into my life when she did. Thank you Donna Dahl for all that you did for me.
Cicero McGee
3 months ago
We recently bought our first home and the experience was amazing. We called Kris Lindahl Real Estate after working with two other brokers. The level of service and expertise was unmatched. We made an offer at 2pm on a Friday and our offer was accepted the same day! This was our first time buying a house, so we needed to be guided every step of the way. Kris Lindahl Real Estate did just that; from the initial showing to the closing, we always felt we were well-informed and in control. We could not be happier with our decision to call Kris Lindahl Real Estate and our family is happily settling in and enjoying our new home. Thank you Kris Lindahl Real Estate! We will certainly be calling you again when the time comes for our future real estate needs.
Steve Solberg
6 months ago