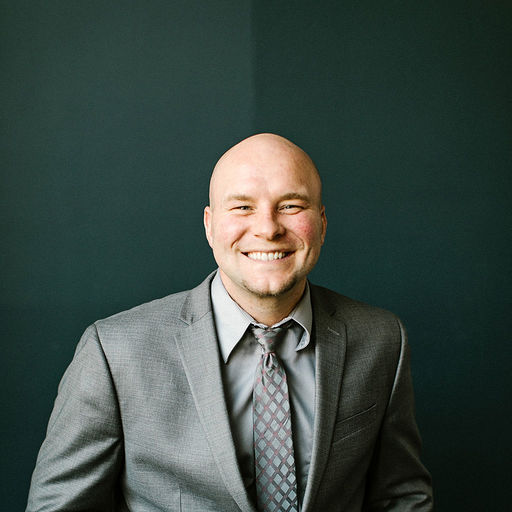 Who is Ryan Kelley? Ryan Kelley is a strong-willed individual that does whatever needed to complete the task at hand. While working sixty hours a week and raising his daughter, Ryan was able to accomplish the feat of attending full time college and achieving a Bachelor's Degree in Business Management. Ryan Kelley also has an Associate's Degree in Carpentry and has over ten years of experience in the carpentry field so you can be sure that Ryan Kelley will find you the right house and be able to have a keen eye to noticing details that only a quality craftsman can spot.

Ryan Kelley has always had a love for real estate and understands and appreciates the seriousness of purchasing the right home! Although growing up out of Austin, MN and graduating as an "Awesome Blossom" in Blooming Prairie, Minnesota, at age 22, Ryan was able to purchase his first home in Rochester, MN through a contract for deed for a mere $48,000. Ryan understood the value of investing into real estate and understood the house market at a young age. After living in Rochester for the past decade, Ryan recently moved closer to the Austin area to live closer to his immediate family. Ryan still owns his Rochester home, now valued well over $100,000 and will often use it as his home office to conduct real estate business.

When Ryan Kelley can enjoy his few hours of free time, he is usually found spending time with his family. With a beautiful 14-year-old daughter loving to play hockey, he finds himself traveling southern Minnesota watching and cheering on the Austin hockey team. Ryan also likes to keep his carpentry skills sharp and will often be found doing home projects on either one of his two homes. Ryan loves to spend whatever time he has left with his friends just shooting the breeze or watching our beloved Vikings!

Reviews for Kris Lindahl Real Estate
Carmen was a key part of our project. She showed us multiple properties and offered her knowledge about the pros and cons of each property. She brainstormed with us on the property we purchased and we ended up using some of her suggestions when we remodeled the home. As we got close to finishing she was right there for photos and staging as well as encouragement to finish up and get it listed again. She was right on the money with her market knowledge. We will definitely work with Carmen again on our next flip.
Lawrence Pinnock
a week ago
Great service! Great team! Amanda Rose has helped me on multiple real estate properties. She handled the listing and sale of a residential property for me and everything went perfectly. Amanda's attention to detail, her integrity, and her effective negotiating skills are top notch. It was a stress free experience working with her. She will always be my first call when I need a realtor.
Sam Spiva
a month ago
Gregorio spent so much time walking through houses with us (including creepy cellars!) so we could see every part of a house during our virtual showings. He worked non-stop for the two days we were in town to see as many houses in person as possible. Once we chose our home and our offer was accepted, Gregorio kept us up to date on everything and when we hit snags, he was always quick to respond. He really went above and beyond in making sure we were taken care of. 100% recommend!
Jessica Lowe
a month ago