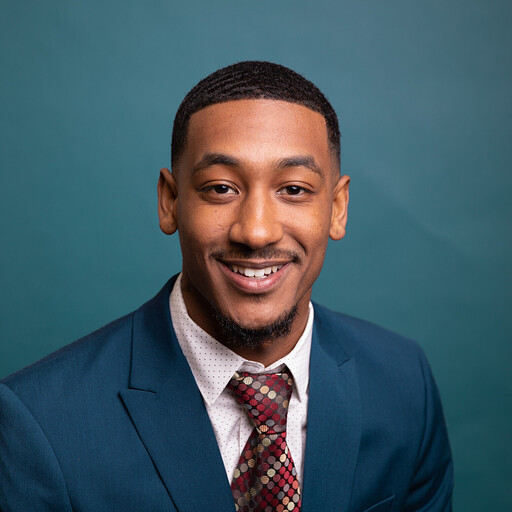 As a Twin Cities native, Travarious "T" Nolen has a great understanding of the area around him and can help find the perfect home for you and your family. He attended St. Paul college and the University of Wisconsin-Stout majoring in business marketing. After renting his first home, he fell in love with the process of learning about buying, selling, investing and quickly developed a passion for real estate. He started out caretaking then moved into property management shortly after school and worked in the manufacturing industry on the side before getting into the real estate business.

Travarious makes a constant effort to give back to the community by volunteering and donating to the homeless. Travarious is a personable realtor that enjoys hanging out with close friends and family, and would love the opportunity to be a part of one of the biggest life decisions. He understands that buying a home can be a stressful process and he genuinely cares about the well-being of the people he serves. Travarious Joined real estate with a focus on giving the best customer service experience and working towards the success of the team.

Reviews for Kris Lindahl Real Estate
We are moving out of state. Thought about selling our home ourselves. We heard about the Guarantee Offer program and reached out to the Kris Lindahl team. Josh MacDonald was the agent that came to meet with us in our home and explain our options. He was personable and professional. He explained the Guarantee Offer program and also explained that we had many options and levels of service that we could get by listing our home with him. We were very pleased that he had a free cancellation policy. We felt we had nothing to lose by engaging him as our agent. We could still try to sell our selves, or rent out our home, etc. if we did not get an offer that we wanted, or if we changed our minds for any reason. Thanks Josh!
Ruth Calabro
2 months ago
Hands down the best team to work with! I bought my home and sold my home with this team. They all did an amazing job of keeping me informed, up to date and giving me excellent recommendations for other business that I needed a referral for. They made me feel like family and like my business was of the highest priority to them. They have a streamlined system for the whole process of buying and selling from step 1 to completion. I cannot say enough good things about Krystal Karpinnen and the whole team at Kris Lindahl Real Estate. Thank you all!
jhanneth Rodriguez
a month ago
We had a great experience working with Dan Erickson from Kris Lindahl! We were not sure if we wanted to renovate our current house or buy a new one. Dan was very accommodating and did not pressure us into listing our old house before we were certain we had found a house we wanted to buy. He was very responsive and quick to find answers to all of our questions. Overall, he was great to work with!
Stephanie
4 months ago