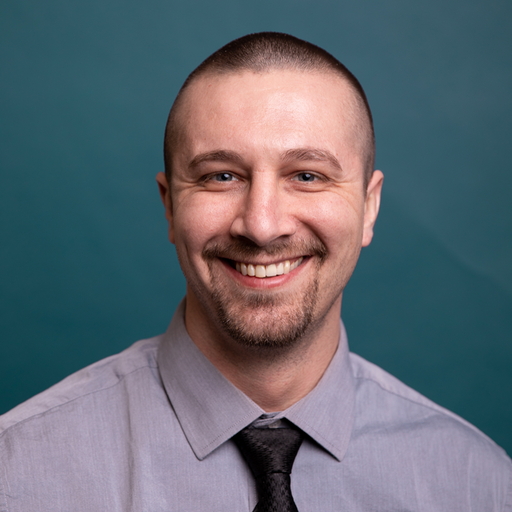 Tyson was born in Sioux Falls, South Dakota where he resided for most of his life. As a youth he played city league football and softball and was a member of the boy scouts. Tyson owned a variety of pets growing up and has a special place in his heart for all animals but especially dogs. He grew up in the city but was raised to have a background in the country life as well, as his family owned some horses and Tyson himself had his very own pony named snowy, whom he learned to tend to and care for as well as ride. Tysons family spent most of their free time getting out and camping, hunting, and fishing as much as possible!

During Tysons early adult years he tried a few different jobs ranging from working in a meat packing plant to cooking in the kitchen. But Tyson really found his knack in landscaping and all things lawncare where he spent all his 20's working. Tyson went to Colorado tech but decided joining the workforce early on was a better option.

As of now Tyson has been residing in Bloomington, Mn. He is a father of two, a son and a daughter. In his free time he enjoys re-watching his favorite movies and tv shows, getting outdoors and walking or any sort of activity but especially fishing. And in his downtime at home he enjoys video games as well as reading. Tyson is a go getter, friendly and outgoing, down to earth and determined. Tyson understands the urgency in the real estate transaction world and works hard to make sure all of his clients needs are met. He is a residential real estate agent and specializes in buying and listing!

Reviews for Kris Lindahl Real Estate
Carmen was a key part of our project. She showed us multiple properties and offered her knowledge about the pros and cons of each property. She brainstormed with us on the property we purchased and we ended up using some of her suggestions when we remodeled the home. As we got close to finishing she was right there for photos and staging as well as encouragement to finish up and get it listed again. She was right on the money with her market knowledge. We will definitely work with Carmen again on our next flip.
Lawrence Pinnock
a week ago
Great service! Great team! Amanda Rose has helped me on multiple real estate properties. She handled the listing and sale of a residential property for me and everything went perfectly. Amanda's attention to detail, her integrity, and her effective negotiating skills are top notch. It was a stress free experience working with her. She will always be my first call when I need a realtor.
Sam Spiva
a month ago
Gregorio spent so much time walking through houses with us (including creepy cellars!) so we could see every part of a house during our virtual showings. He worked non-stop for the two days we were in town to see as many houses in person as possible. Once we chose our home and our offer was accepted, Gregorio kept us up to date on everything and when we hit snags, he was always quick to respond. He really went above and beyond in making sure we were taken care of. 100% recommend!
Jessica Lowe
a month ago