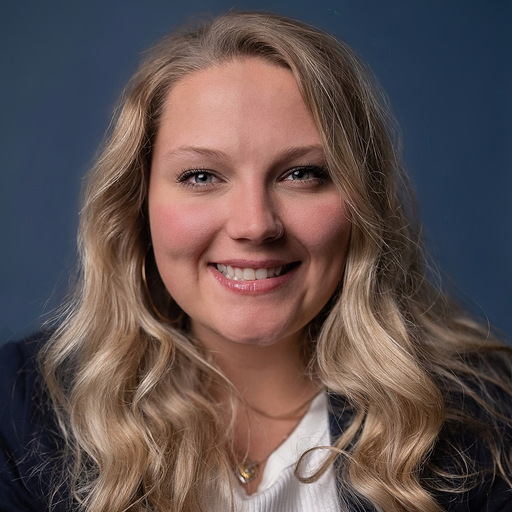 Prior to joining the Kris Lindahl team, Zoie was pursuing her passion of helping others through her career as a Licensed Social Worker when she realized she wanted a change. Knowing she needed a career that she could continue to utilize her skills of empathy, communication, responsibility, and integrity, but wanting something more fast paced and exciting, Zoie decided to make the shift to real estate. As a real estate agent, Zoie is still able to put her social work skills in practice and help people realize their goals and dreams.

Zoie grew up in a small town in Wisconsin where she learned the value of hard work and taking chances. She moved to the Twin Cities where she would have more opportunities to achieve her goals and pursue her passion in helping professions. Currently, she is residing in Hudson, Wisconsin where she is able to have the best of both worlds- the city life with a small town feel. During Zoie's free time she enjoys exploring the outdoors, visiting new places, keeping up with current events, as well as cooking and baking.

As a real estate agent, Zoie is motivated to be as helpful as possible throughout the entire process. She understands how stressful and exciting big transitions can be, so her goal is to make each person feel as comfortable as possible, while creating excitement and positivity in the home buying experience.
Reviews for Kris Lindahl Real Estate
We are moving out of state. Thought about selling our home ourselves. We heard about the Guarantee Offer program and reached out to the Kris Lindahl team. Josh MacDonald was the agent that came to meet with us in our home and explain our options. He was personable and professional. He explained the Guarantee Offer program and also explained that we had many options and levels of service that we could get by listing our home with him. We were very pleased that he had a free cancellation policy. We felt we had nothing to lose by engaging him as our agent. We could still try to sell our selves, or rent out our home, etc. if we did not get an offer that we wanted, or if we changed our minds for any reason. Thanks Josh!
Ruth Calabro
2 months ago
Hands down the best team to work with! I bought my home and sold my home with this team. They all did an amazing job of keeping me informed, up to date and giving me excellent recommendations for other business that I needed a referral for. They made me feel like family and like my business was of the highest priority to them. They have a streamlined system for the whole process of buying and selling from step 1 to completion. I cannot say enough good things about Krystal Karpinnen and the whole team at Kris Lindahl Real Estate. Thank you all!
jhanneth Rodriguez
a month ago
We had a great experience working with Dan Erickson from Kris Lindahl! We were not sure if we wanted to renovate our current house or buy a new one. Dan was very accommodating and did not pressure us into listing our old house before we were certain we had found a house we wanted to buy. He was very responsive and quick to find answers to all of our questions. Overall, he was great to work with!
Stephanie
4 months ago