Minneapolis Driving & Commute Times
Posted by Kris Lindahl on Wednesday, September 2, 2020 at 12:30:32 AM
By Kris Lindahl / September 2, 2020
Comment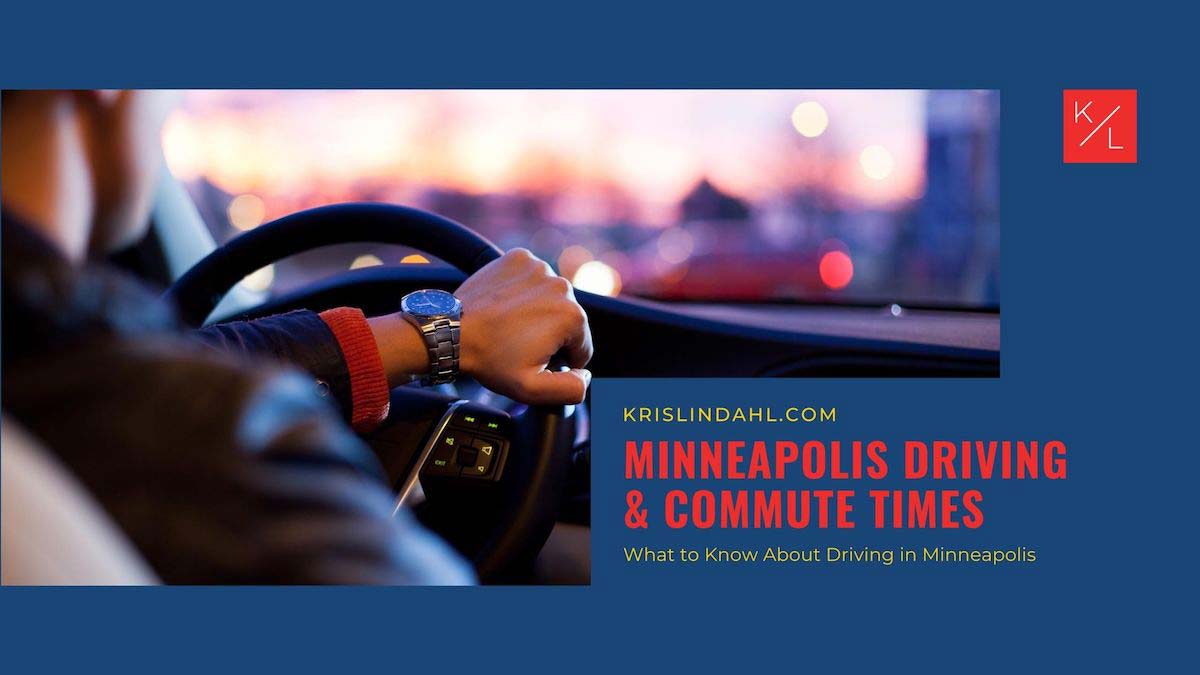 Moving to a new city is an exciting experience in a person's life. Whether they just bought a new construction home or are renting a condo or townhome, new residents of Minneapolis will get around the city much easier when they understand the roads and driving habits. Here's what new residents should know about driving in Minneapolis before they get in the car for their first commute.
Get to Know Minneapolis' Major Roads
Because it is the largest city in Minnesota, it is important to understand Minneapolis' main highways when traveling throughout the city. Highway 90 runs through the southern part of the state and does not directly impact Minneapolis. Instead, this highway heads west toward Sioux Falls, SD, and east toward La Crosse, WI. Further north, the I-94 also runs east and west. It services travelers from Fargo, ND to Hudson, WI. The I-35 is the main north to south route, stretching between northern Minnesota and Mason City, IA. The I-35 and I-94 converge in the Minneapolis area.
I-35 is split into two sections: I-35E connects directly to St. Paul, whereas I-35W connects to Minneapolis. The auxiliary interstate highways further serve the area, including:
I-394 connects the I-494 in Minnetonka to the city of Minneapolis.
I-494 connects the cities of Maple Grove and Woodbury along the southern side of Minneapolis.
I-535 runs between Superior, WI, and Duluth.
I-694 connects Maple Grove and Woodbury along the northern side of Minneapolis.
What to Expect During Rush Hour in Minneapolis
Compared to larger cities like Chicago or Los Angeles, the Twin Cities experiences relatively shorter rush-hour driving times. The morning commute peaks between 7:30 a.m. and 8:30 a.m., while evening traffic generally begins around 4:00 p.m. but doesn't become too heavy until about an hour later. The most-congested roads are the direct routes between downtown and the suburbs. Traffic will be heavy driving into downtown in the morning and away from the city center in the evening.
All primary and auxiliary highways have heavy traffic during rush hours. However, rush-hour traffic within the city itself does not last as long as the highways. Accordingly, commuters can often save time by taking city streets as much as possible.
Unlike some other large cities around the country, traffic at most other times of the day will be relatively light. However, there may be difficulties related to holiday travel, construction, or major events.
Parking in Minneapolis
Much like rush-hour driving, parking in Minneapolis is easier compared to other large cities. Street parking in Minneapolis requires a careful examination of the parking rules. Signs indicating parking restrictions are often different for each street, especially in districts focused on business. Additionally, parking meter enforcement rules are different for each street. Therefore, it is important for residents and visitors of Minneapolis to familiarize themselves with the hours of enforcement for each parking location.
Parking is also available via a variety of off-street parking ramps and lots. Rules and costs may vary with each location and depend on the time of day. Outside of business and entertainment districts, free parking is usually available. Many businesses also have parking available for customers. With advanced research and nearly 8,000 metered parking spaces, people can find a good place to leave their vehicle while they shop or play.
Plan Your Drive in Minneapolis
Compared to many other large cities, Minneapolis is a great place to own a vehicle. Whether you were drawn to move to Minneapolis by its low cost of living, the great number of fun things to do, or the economic potential, advanced research into driving routes, parking restrictions, and rush-hour traffic is the key to planning your drive in the city.
If Minneapolis is the city for you, contact Kris Lindahl Real Estate at 1-(855) 967-7653 to get in touch with a local real estate agent who can help you find your dream home today.