Minneapolis Economy: Top Industries, Biggest Employers, & Business Opportunities
Posted by Kris Lindahl on Tuesday, November 10, 2020 at 12:35:41 AM
By Kris Lindahl / November 10, 2020
Comment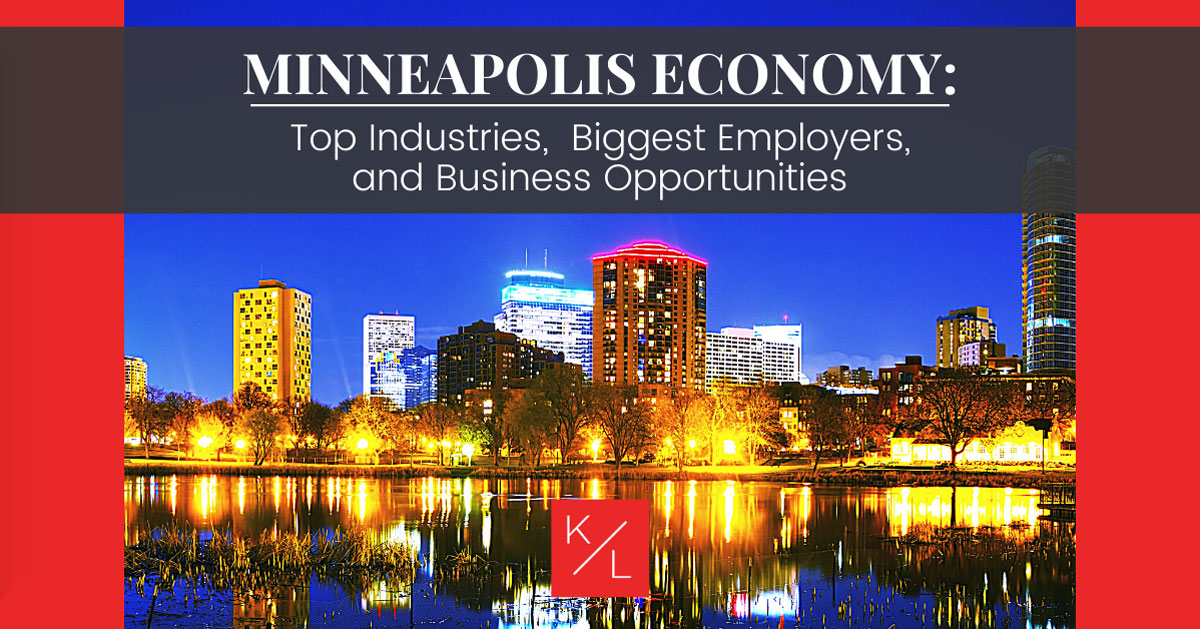 People who are considering a move to Minneapolis, Minnesota may be interested in learning more about the city's economy. Minneapolis' possible career opportunities and popular industries are important for people to discover beforehand, so they can assess if the city will be a good fit for them.
Newcomers to this Midwest city can use the following information to get a deeper look into the Minneapolis economy and the opportunities it offers
Minneapolis Industries
Depending on the industry or career that someone is currently in or looking to pursue for their next job, Minneapolis may have just the opportunity they are looking for. Minneapolis has more Fortune 500 companies per capita than anywhere else in the world. In fact, sixteen of the largest Fortune 500 companies, as well as thirty Fortune 100 companies, are headquartered in the Twin Cities. Land O'Lakes, General Mills, Best Buy, and Target are just a few of the Fortune 500 companies that dominate in Minneapolis.
With myriad industries available to work in, the current top industries in Minneapolis (which are also projected to grow over 10% in the next five years) are healthcare and social assistance. As the fastest-growing industries in the city with the most job opportunities, there are over 10,000 payrolled business locations in the healthcare and social assistance industries throughout the Minneapolis area.
Number of People Employed By Minneapolis Top Industries
Following healthcare and social assistance, other industries that round out the top-five most-employed industries as of 2019 are government, manufacturing, retail trade, and accommodation and food services.
For those who are interested in any of the growing industries with more job opportunities arising, Minneapolis offers job placement programs for many workers.
Top Industries in Minneapolis
Healthcare
Social assistance
Government
Manufacturing
Retail trade
Accommodation and food services
Top Employers in Minneapolis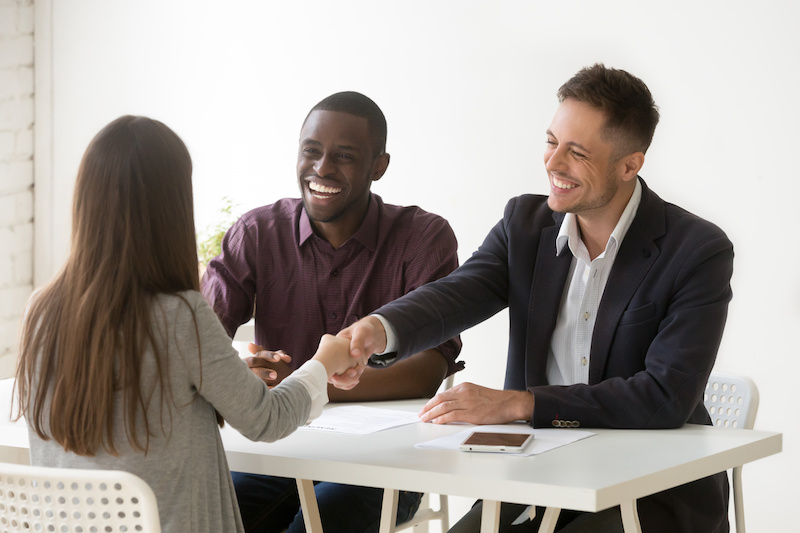 With healthcare being a top industry in the city, UnitedHealth Group, number 7 in the list of Fortune 500 companies, is Minneapolis' top company. Earning $242 billion in revenue in 2019, UnitedHealth Group reported to have grown $16 billion, or 7%, year-over-year.
Mayo Clinic is another large healthcare employer in Minneapolis, with its sports medicine clinic based in the city.
Following UnitedHealth Group as a major employer in Minneapolis, Target Corporation (the eighth-largest retailer in the United States) is another Fortune 500 company. Best Buy, a multinational consumer electronics retailer, is another retail giant that employs many city residents, with over $43 billion in revenue.
Additional Large Companies in Minneapolis
Target
UnitedHealth Group
Gargill
Best Buy
3M
Coustic-Glo International Ceiling Maintenance
U.S. Bank
Mayo Clinic
Medtronic
Ecolab
Minneapolis Economy Facts and Figures
According to BestPlaces, Minneapolis has a lower-than-average unemployment rate, at 3.2% compared to the US average of 3.7%. Additionally, the city's job market has increased 1.8% over the past year, and is projected to improve to 36.7% (higher than the US average of 33.5%) over the next 10 years.
Minneapolis has a slightly higher-than-average sales tax rate at 8%. The average income of a Minneapolis resident is $32,232, higher than the US average of $28,555 annually. The median yearly salary is just slightly lower than the US average at $50,767. Minneapolis has increased its number of jobs yearly since 2011.
Annual GDP per Capita in Minneapolis
On Forbes' list of "Best States for Business 2019," Minnesota has a population of 5.7 million people, and a household income growth of 3.1%. Job growth from 2018 to 2019 reportedly increased by 0.3%, with a projected job growth of 0.6%.
Ready to Live in Minneapolis?
With many job opportunities and a well-performing economy, Minneapolis is a great place to call home. Though raw economic data is just one piece of the puzzle when it comes to finding a place that people will want to work and live in, these facts and statistics can give them a better understanding of the city's financial state before moving to Minneapolis. This area may be right for someone with promising job opportunities, but they'll also want to make sure to enjoy other factors of the city, such as things to do, weather, and housing. Whether you're looking at rentals or luxury homes, Minneapolis has a place to fit your income.
If Minneapolis is the city for you, contact Kris Lindahl Real Estate at 1-(855) 967-7653 to get in touch with a local real estate agent who can help you find your dream home today.