Living in Minneapolis vs. Saint Paul: A Guide to Help Future Residents Decide Between The Twin Cities
Posted by Kris Lindahl on Thursday, November 11, 2021 at 10:04:21 PM
By Kris Lindahl / November 11, 2021
Comment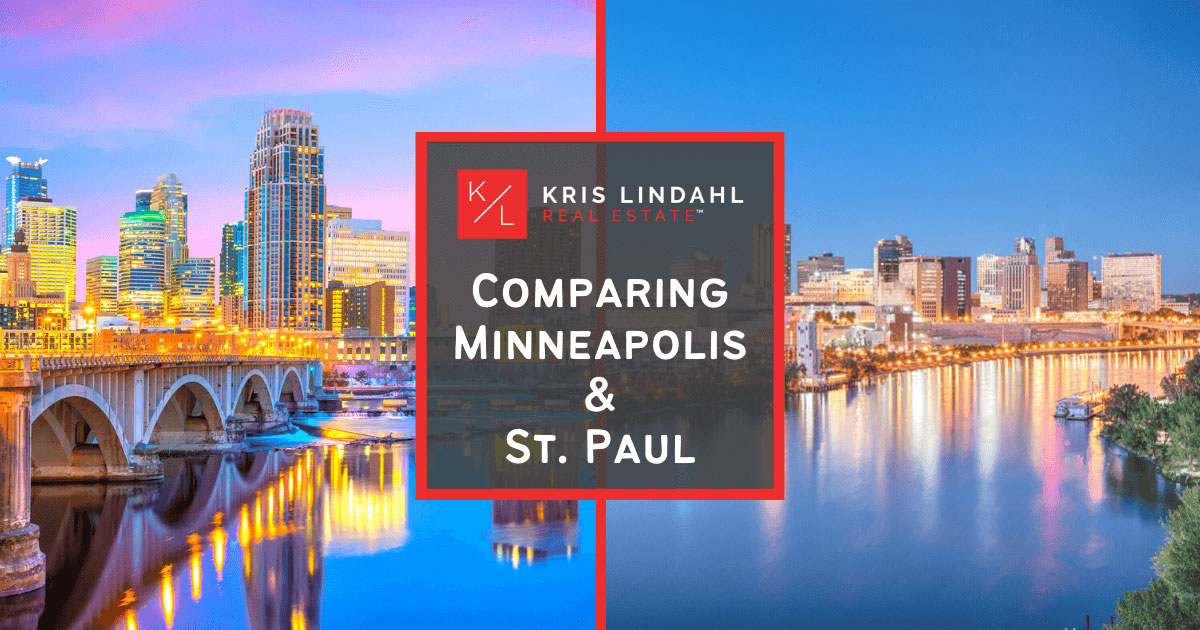 They're called the Twin Cities, but Minneapolis and St. Paul certainly aren't identical. On the contrary, each offers unique benefits and advantages for new residents of the region. It can be challenging for those just beginning their research of Minneapolis homes for sale and St. Paul real estate to know which city is right for them. In this article, we'll explore the most important differences and things to know about these two unique, growing cities, from the economy to the commute to how residents spend their leisure time. Ready to discover the Twin Cities? Keep reading to decide if you'd rather move to Minneapolis or live in Saint Paul.
Minneapolis Economy vs. Saint Paul Economy
Business is booming in both Minneapolis and St. Paul, with strong economies that continue to grow. But when it comes to dollars and cents, there are some essential things to keep in mind when deciding between the two, including some critical differences in industries between the Twin Cities.
Minneapolis and Saint Paul Cost of Living Comparison
Those looking for the more affordable part of the metro area will likely find it in St. Paul. It typically has a small but significant advantage over the Minneapolis economy regarding the cost of living, primarily due to the lower cost of housing, which can be as much as 20% cheaper. Utilities tend to also be slightly higher in Minneapolis. However, Minneapolis and St. Paul residents pay about the same amount for food and healthcare, and those living in St. Paul tend to spend slightly more on transportation. Generally speaking, many Minneapolis and St. Paul residents should expect to pay around $2,000 monthly for rent, utilities, gas, and food, give or take a few hundred dollars depending on location and lifestyle. Overall, both cities' living costs are relatively close to the national average, with the Minneapolis cost of living a bit above and St. Paul a bit below.
Job Markets in Minneapolis and Saint Paul
Jobseekers will be happy to know the Minneapolis-St. Paul labor market is healthy and thriving. It ranks among the top 15 metro area economies in the United States and is still growing. Both cities have unemployment rates below the national rate and are both projected to grow faster than the United States overall in the future. They both have a strong track record, outperforming the rest of the country over the past decade. The income per capita is lower in St. Paul, approximately $30,000 compared to around $35,000 for Minneapolis. Minneapolis also has a similar but smaller edge in overall household income. Minneapolis-St. Paul also has several occupations that pay above the national average for the positions. These include farming/fishing, sales, food preparation, serving, health practitioners, and social services.
Top Industries & Biggest Corporations in Minneapolis and Saint Paul
Both Minneapolis and St. Paul are broadly in line with the United States regarding the mix of industries and jobs. Both parts of the region have above average amounts of jobs in:
Engineering/computers/science
Arts/design/media/sports/entertainment
Education/library
Food prep/serving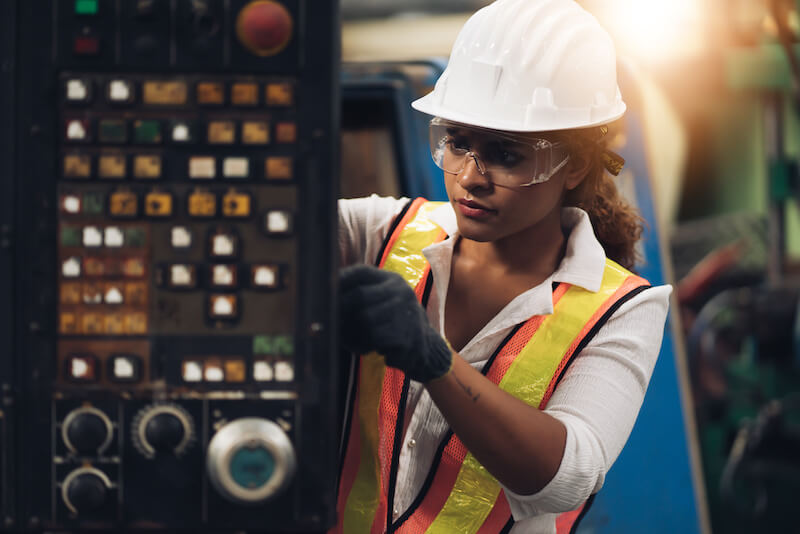 Minneapolis has a higher than average number of business and finance positions, while St. Paul is below the national average. On the flip side, St. Paul has above-average healthcare support and transportation/material moving personnel, while Minneapolis is below. Those looking for positions in law enforcement, firefighting, sales, administrative support, construction, and extraction will find fewer positions throughout the area. Notably, St. Paul is also the state capital, which provides further employment opportunities in government.
Many large companies call the Minneapolis-St. Paul area home, in addition to many smaller or local businesses. More than 20 Fortune 1000 companies called the area home as of 2020. Some of the largest employers in Minneapolis/Saint Paul include United Health Group, CHS, General Mills, and Best Buy. Target calls Minneapolis home, while 3M is headquartered in St. Paul. However, most company headquarters are located in the surrounding areas, rather than the cities' cores. Minneapolis-St. Paul is also the home of Cargill, the nation's largest private company.
While the economies of Minneapolis and St. Paul are broadly similar, those looking to move to the area should note the significant differences between them. Those on a budget may find St. Paul more affordable, though others may find one city or the other offers more job opportunities. In either case, the region is expected to grow steadily in the coming years, making it an attractive destination for many.
Minneapolis Commutes vs. Saint Paul Commutes
The daily drive to and from work can significantly impact a commuter's quality of life. While Minneapolis and St. Paul offer many of the same advantages and disadvantages, potential residents should keep some vital information in mind.
Traffic Patterns and Rush Hour in Minneapolis and Saint Paul
The Minneapolis-St. Paul area is connected via an extensive network of Interstates, highways, and local roads, which link the two cities and the rest of the region. Interstate 94 runs east to west throughout the area, with its spurs 394, 494, and 694. Driving in Minneapolis relies on the north-south 35W, while St. Paul is connected to the separate but roughly parallel 35E. Like most major cities, Twin Cities residents will, unfortunately, face some traffic. However, the area only sees the 23rd worst traffic of major metros evaluated, with barely a third as much traffic as the worst highest-traffic cities. Generally, most rush-hour commuters from both cities only spent a handful of minutes in traffic for every half-hour driven.
Public Transportation in Minneapolis/Saint Paul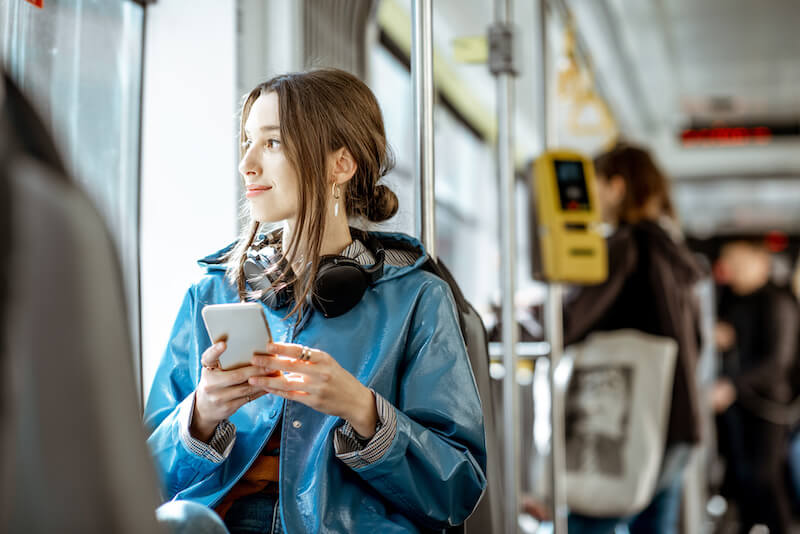 Both St. Paul and Minneapolis offer public transit options to help residents get around without a car. Metro Transit serves Minneapolis and Saint Paul with buses, trains, and other transit options. Minneapolis public transportation users can take advantage of the Blue rail line, which runs from downtown to the airport, and the Green line, which runs from west of downtown to central St. Paul. This is the only light rail line easily accessible to St. Paul residents. Trips are $2 each way or $2.50 during rush hour.
St. Paul does have the advantage of hosting the city's Amtrak station, a stop on the Empire Builder line stretching from Chicago to Seattle or Portland. This facility also serves intercity buses like Greyhound and Megabus. Both cities are served by dozens of bus routes with stops throughout many communities. Local buses cost $2 per trip or $2.50 during rush hour, while express buses cost $2.50 and $3.25, respectively. St. Paul residents can also hop on a scooter for short trips around town.
Best Suburbs in Each City for Short Downtown Commutes
Many new residents understandably won't be looking for homes in the city centers but instead in one of the many suburbs ringing each city. Minneapolis has slightly easier access to most suburbs, as most of them sit on the western edge of the metro area. East of St. Paul, there are only a few towns before the St. Croix River border with Wisconsin, beyond which the area is much more rural. The homes for sale in Golden Valley offer a quick and easy commute into Minneapolis, while New Brighton real estate is conveniently located between the two cities and to the north.
St. Louis Park is also located just to the west of downtown Minneapolis and is a popular choice for those looking for a mix of suburban and city feel. Due simply to geography, Minneapolis has the edge over St. Paul when accessing suburbs with short commutes. There are also many Minneapolis suburbs close to the MSP Airport.
Commuting in the Minneapolis-St. Paul area can be distinctly different depending on where residents choose to live and work. While both cities have excellent access to commuter routes and highways, Minneapolis offers the convenience of more suburbs nearby. In contrast, St. Paul offers valuable public transportation options and proximity to more rural areas to the east.
What to Do in Minneapolis vs. What to Do in Saint Paul
Whether potential residents' idea of a good time involves a hike, a ballgame, or a night out on the town, Minneapolis and St. Paul have a lot to offer potential residents. Figuring out which one is best depends on personal preference, as each city offers different choices.
Outdoor Activities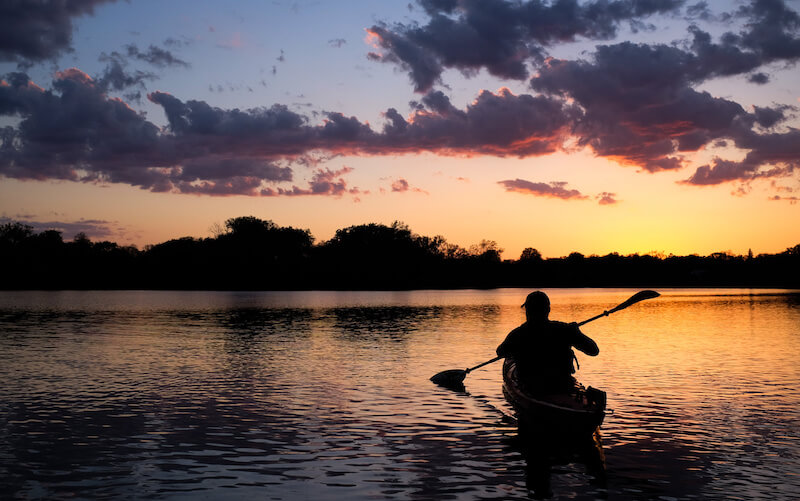 Minnesota calls itself the Land of 10,000 Lakes and outdoor activities in the Minneapolis-St. Paul area involves excellent use of the best lakes near Minneapolis. One of the most popular is paddling the chain of lakes located along the western edge of Minneapolis. Minneapolis is also home to Minnehaha Regional Park, the location of the 53-foot Minnehaha Falls. The city has the advantage of urban greenery as well, with downtown's Loring Park and Minnesota Sculpture Gardens.
Both cities have extensive recreation opportunities along the Mississippi River, including the Mississippi National River and Recreation Area, a 72-mile park with hiking, biking, fishing, boating, and more. However, most of the top sights and recreation areas are located in the Minneapolis portion of the river near downtown, like the Stone Arch Bridge and Mill Ruins Park.
Sports
Sports lovers will enjoy both Minneapolis and St. Paul, as each contributes to the Twin Cities' vibrant sports culture. However, Minneapolis offers the convenience of three of the region's stadiums and arenas located within just about a mile of one another, downtown. These include Target Field, home of the Minnesota Twins, the Target Center, hosting the Timberwolves and Lynx, and U.S. Bank Stadium, where the Minnesota Vikings play.
On the other hand, St. Paul hosts the region's hockey team, the Minnesota Wild, who play at the Xcel Energy Center. The city is also the site of Allianz Field, where Major League Soccer's Minnesota United FC plays, and CHS Field, the home field of the Minor League Baseball Saints. Minneapolis has the advantage here due to the number and higher profile of the major league teams who play their games within city limits, providing year-round entertainment.
Nightlife
This is one category where the two cities have a more significant difference. Generally speaking, Minneapolis will have more nightclubs, bars, theaters, music venues, and a younger and livelier crowd. Popular areas include the city's Warehouse District and Theater District, both located near the Mississippi River. The entirety of the city's walkable downtown will appeal to people looking for excitement and those looking for a quiet night out alike.
St. Paul will offer a lower-key nightlife experience, with quality restaurants and some cultural options but less going on otherwise. This is partly due to the nature of the city's downtown, which includes a significant number of government and healthcare buildings. While St. Paul does have a growing entertainment and nightlife scene, residents looking to go out on the town frequently may find themselves heading over the border to Minneapolis.
While both cities offer a tremendous amount of options for fun and entertainment, Minneapolis tends to have the edge due to its larger size and higher profile. Still, St. Paul residents have plenty to do in their city, as well as accessible and quick access to everything Minneapolis has to offer down the road.
Two Great Cities, No Wrong Choices
Minneapolis and St. Paul are often referred to as the Twin Cities, almost as one unit. But underneath, it's easy to see how these two diverse, vibrant cities have essential differences too. While Minneapolis may be bigger and offer improved nightlife and entertainment, residents will have to pay more for those perks. Meanwhile, St. Paul provides a lower cost of living and a growing downtown, and valuable intercity transportation. Those considering moving to the Minneapolis-St. Paul area have a choice of two thriving towns - all they need to do is pick their favorite!
If Minneapolis is the city for you, contact Kris Lindahl Real Estate at 1-(855) 967-7653 to get in touch with a local real estate agent who can help you find your dream home today.