13 Things to Know About Living in Denver, CO
Posted by Kris Lindahl on Wednesday, September 22, 2021 at 11:35:46 PM
By Kris Lindahl / September 22, 2021
Comment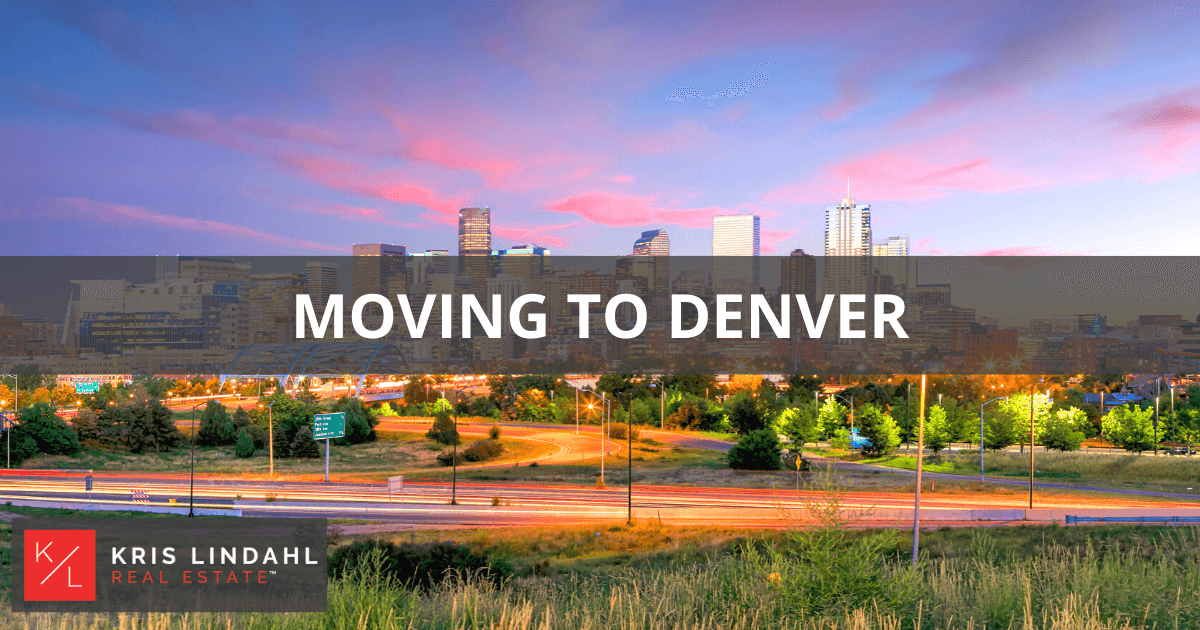 Living in Denver, CO
Denver is the largest city in the state of Colorado. It's located on the western edge of the High Plains, near the Front Range of the Rocky Mountains. As such, Denver is not only a modern, amenity-rich city but also a beautiful place to live. With a population of over 715,000, it has a wide range of home styles, from condos to single-family properties, not to mention estates, apartments, and much more.
Multiple factors drive the demand for Denver real estate, including the numerous cultural and entertainment amenities, wide-open parks, and sports. Some people find the robust Denver economy and modern lifestyle to be reasons to move to the city. Denver is a part of the Denver—Aurora-Lakewood Metro area is made up of 10 counties. Denver is home to numerous neighborhoods and communities, from small communities to large urban areas. Read on for everything you need to know about moving to Denver.
Table of Contents
Cost of Living in Denver
Denver is rated the 40th most expensive city in the U.S. by NerdWallet. The median salary in the city is around $47,500. The cost to rent a 2-bedroom apartment in Denver is about $1,500. A studio apartment may cost about $1,200. Renting a 4-bedroom home in the Denver area costs around $2,400 by comparison. The median home price for a 3-bedroom, 2-bathroom home here is a bit over $500,000.
The cost of living in Denver is about 12% higher than the national average. That means that earnings in Denver might not go as far as they do in other areas. Still, it's important to note that there are more affordable communities and those priced much higher.
Another way to look at the cost of living in Denver is to consider other expenses. For example, utilities are about 6% less expensive in Denver than across the country, on average. Groceries are about 2% lower. Transportation costs, however, are about 6% higher than the national average. The average energy bill in the city is about just under $160 per month, while the average phone bill is just under $170 per month. Gas might cost $2.75 per gallon.
More information about cost of living in Denver:
Denver Job Market
Denver has a large and variegated number of companies operating in the city. It is home to some of the largest companies, including Macy's, which has its headquarters in the city. Overall, Macy's employs 130,000 employees and has an annual revenue of $24.8 billion. RE/MAX is the second-largest employer in the city, with over 100,000 employees around the country. It has an annual revenue of $177 million. Medical service provider DaVita also calls Denver home. It has 77,000 employees around the country and annual revenue of $11.4 billion.
Centene is a managed care facility provider with headquarters in Denver. This $60.1 billion company employs 65,000 people. Banking company Ing Security Life of Denver is another large company with 54,000 employees. It's headquartered in Denver as well.
The largest employers in Denver include the Denver International Airport, HealthOne Corporation, Lockheed Martin, Centura Health, and SCL Health Systems. Other large employers in the city include Century Link, Kaiser Permanente, Liberty Tax Service, and Western Union Co. Denver International Airport employs 35,000 people, and HealthONE Corporation employs 11,050 in the city.
Popular Industries in the Area
Denver is a large and modern city with numerous industries represented. Some of the largest include:
Energy Sector (the largest with over 150,000 jobs attributed to the field)
Architecture and Engineering Industry
Computer and Mathematical Industry
IT and Technology Industry
Aerospace and Aviation Industry
Business and Financial Operations Industry
Legal Industry
Life, Physical, and Social Science Industry
Denver also has a large and growing cleantech industry, which is complementing the oil and gas industry within the community as innovation and technology help to create advances.
More information about finding a job in Denver:
Things to Do in Denver
There's always something happening and things to do in Denver. One of the most popular options is outdoor activities—from hiking in the mountains to exploring the urban parks, there is a broad array of activities here. The city also has a promising restaurant and bar scene, with a number of breweries calling it home. There is some nightlife here as well, including various entertainment venues and clubs. It's easy to find a new place for fusion cuisine and then spend the night at an open mic night or concert. Cultural activities are also outstanding, with numerous activities planned throughout the year.
Outdoor Activities
The outdoors are a true treasure in Denver. The city has over 20,000 acres of urban parks as well as mountain parkland for residents to enjoy. Some of the largest include Confluence Park, on the South Platte River with its whitewater courses ideal for kayakers, and Genesee Park, a 2,413-acre mountain park that dates back to 1912.
There are plenty of other things to do outdoors as well, including attending Coors Field for a baseball game or taking in a show at the Red Rocks Park and Amphitheater. All of this aside, City Park is an exceptional park worth exploring. Set on 320 acres, it is home to the Denver Zoo, Denver Museum of Nature & Science, an IMAX theater, and the 18-hole City Park Golf Course.
Restaurants, Breweries, and Bars
Enjoying a meal out is easy to do in Denver with its healthy restaurant scene. For those looking for a good drink or an elegant place before dinner, choose one of the numerous bars in the city, including Bar Helix, The Cruise Room, or Death & CO. Denver.
Denver has plenty of restaurants to tempt taste buds, too. The oldest restaurant in the city is Buckhorn Exchange, dating back to 1893. It's a top-notch steakhouse. Sam's No. 3, on the other hand, is an all-American diner serving breakfast all day long and home-cooked foods. For a themed restaurant, check out Casa Bonita, a Mexican restaurant with a dive show and waterfall. For upscale meals, Brown Palace serves some of the best dishes in the downtown area.
Nightlife
Denver's nightlife has changed much over the years, but it is still a place where visitors and residents alike can find dancing, a comedy show, live music, and much more. Some of the best locations include:
Milk, a trendy music venue
Ophelia's Electric Soapbox, food, street food, and live music
Beta Event Center, a concert hall with a variety of experiences
Club Vinyl, a traditional nightclub
The Grizzly Rose, a laid-back music venue
Denver Climate
With hot summers and ample winter snow, Denver can be somewhat challenging to visit. It's often best to come from September through October for the fall season and from April through early June for the warmth of spring and early summer. Tourism tends to be the highest from June through August until visitors come back in the early winter for the ski areas.
The average temperature in July, the hottest month, is around 88 degrees. The coldest month is typically January, where temps drop to an average of 43. By all means, this isn't a too-hot or too-cold climate, making visiting at any time of the year possible. The wettest month is May, typically with over 2 inches of rain. The city gets about 17 inches of rain a year, on average, which is much lower than the national average. It gets about 60 inches of snow per year as well. Typically, there are 245 sunny days a year here.
Overall, the climate in Denver is reasonable. The streets are kept as snow-free as possible during the winter months, while the summers can be quite hot for long stretches.
More information about the climate in Denver:
Traffic in Denver
Whether a visitor or a resident, traffic is a big part of the experience of living in Denver. As any big city would be, Denver's traffic can be frustrating, especially around peak times during the morning hours (7:30–9 a.m.) and again at the rush hour on the way home (5–7 p.m.). A 30-mile trip during this time of the day can still be, typically, done in under an hour.
Because of this type of congestion, many people choose not to drive into the city. They may use the Lightrail service or commute into the city through carpooling. While Denver parking is not as congested as, say, New York City or Los Angeles, it does have multi-lane highways that can be difficult to manage.
Those going into downtown Denver for dinner or to catch a ball game can expect to pay premium rates, sometimes as high as $40 for the night. In other districts, especially near downtown restaurants, there is meter parking, which provides up to 2 hours of parking at various fees depending on location.
Alternative Routes
As noted, whenever possible, avoid downtown traffic in Denver. Avoiding I-25 and I-70 is a typical best situation, as these are the busiest roadways. To do that, take I-270, I-76, or even E-470 (though this is a toll road). They are less frequently used, providing good alternatives for busy times of the day.
On Saturday and Sunday afternoons, people are coming back into town. That makes I-70 far busier eastbound, which is just the opposite on Friday afternoons as people leave town.
More information about traffic in Denver:
Public Transportation in Denver
Getting around Denver is sometimes easier when relying on public transportation. Luckily, there are good options here. One of the main options is riding the bus. The Regional Transportation District (RTD) offers a number of routes throughout the city. These may change, so it is best to check out their website for up-to-date information. The team at the RTD does a good job of helping visitors and residents find the best route options for their specific needs, too.
The second common option is to use the light rail system in the city. These are also managed through RTD, which makes it easy to manage overall. The stations are located throughout the city and offer parking lots to use for those riding the rial. A ticket is necessary to get on board. There are four zones based on where a person is traveling.
For those traveling to the Denver International Airport, the Train to the Plane option is now available. This new rail line is available to allow riders to go from Union Station to the airport in under 40 minutes. These trains leave about every 15 minutes and are competitively priced to make it a fast and easy option.
Denver Schools
Denver Public Schools is the main provider of education in the city. The city has numerous options for residents. There are a total of 207 schools in this district serving over 92,000 students. There are other districts in the area, including the Boulder Valley School District, with 56 schools and serving 31,000 students, and Cherry Creek School District, with 70 schools for 56,200 students. Others include the Littleton Public Schools, Douglas County School District No. RE-1, and the Jefferson County School District No. R-1.
Private and charter schools exist throughout the city as well. This includes the Denver Waldorf School, Accelerated Schools, and Denver Academy, each offering elementary and higher education. Blessed Sacrament Catholic School, Norte Dame Catholic School, and Denver Christian School offer preschool through high school options.
Denver is also home to numerous colleges and higher education options, including the following schools:
The University of Denver, with about 5,800 students
The University of Colorado Denver, with 15,800 students
The Community college of Denver, with 4,800 students
The Metropolitan State University of Denver, with 19,200 students
Regis University, with 3,500 students
Colorado Christian University, with 6,500 students
Colorado School of Mines, with 5,154 students
Denver's metro area offers numerous types of programs, including 2-year associate's degrees, 4-year bachelor's degrees, certificate programs, master's programs, and training programs, some of which are employer-sponsored. Online education is also available here.
Ready to Discover Denver?
With gated communities, new construction homes, affordable small neighborhoods, and lavish Denver estates, Denver offers residents a range of home options. This is a vibrant community, one that offers recreational and educational opportunities to fit most needs. Denver is also home to a large metro area offering many suburbs within a short drive of the main downtown area. This creates even more opportunities for those who wish to move into the area or to visit to find affordable options and even more opportunities. More so, the city of Boulder is just a 30-minute drive away, providing a new set of opportunities in another big city environment.
With a rich history, a beautiful mountain backdrop, and numerous entertainment opportunities throughout the city, Denver is an excellent community to visit or call home. It's not too urban with congested highways, but it offers enough mixture of modern city amenities and easy proximity to nature to make it a good fit for many people.
If you'd like to learn more about homes in Denver, contact Kris Lindahl Real Estate at (720) 706-9077 to get in touch with a local real estate agent and discover your ideal home in Denver today.