Moving to Saint Paul: 12 Things to Love About Living in Saint Paul, MN
Posted by Kris Lindahl on Monday, July 10, 2023 at 2:40:19 PM
By Kris Lindahl / July 10, 2023
Comment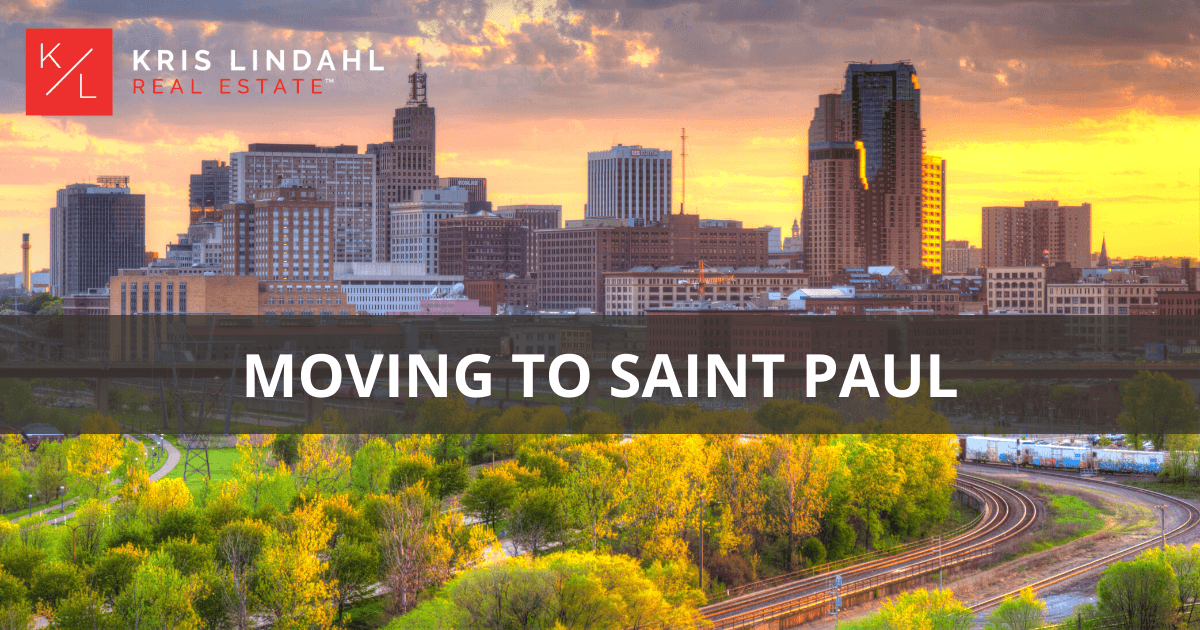 Living in Saint Paul, MN
Saint Paul, Minnesota, may be the smaller of the Twin Cities, but that doesn't mean it has less to offer. With over 300,000 people, this mid-sized city is easily walkable with plenty of bars, restaurants, and things to do. In addition to its hip vibe, the
St. Paul community
boasts all the trappings of a thriving major city. There is an ample number of educational institutions in and around the city. Likewise, the healthcare and research facilities within St. Paul are considered cutting edge. St. Paul is smaller and more affordable than its sister, the
city of Minneapolis
. It's an excellent option for prospective residents looking for a cozy community close to a major metropolis. Keep reading to learn everything you need to know about moving to Saint Paul.
8 Reasons to Live in Saint Paul
St. Paul is a great place to live for many reasons, ranging from outdoor beauty to indoor fun. Here are some reasons why people love to call Saint Paul their home:
Affordable cost of living for a big city
Beautiful scenery and four distinct seasons
Plenty of job opportunities
School options for students of all ages
Easy access to Minneapolis amenities
Year-round festivals (yes, even in winter)
Grand Avenue stores and restaurants
Home to the Minnesota Wild, St. Paul Saints, and Minnesota United
Cost of Living in Saint Paul
About 2% lower than the national average, the St. Paul cost of living has slightly more expensive transportation and grocery costs than the rest of the nation.
However, the cost of living here is lower than the
Minneapolis cost of living
, where living expenses are more than 6% higher than the rest of the country. For single-family homes in St. Paul, residents can expect to pay anywhere between $130,000 to upwards of $1 million.
Luxury homes for sale in St. Paul
can cost as much as $3.5 million. Depending on the neighborhood, the cost of renting one-bedroom
St. Paul condos
will hover between $1,000 and $1,500 per month. Utilities, including heat, water, trash, and electricity, cost roughly $100 per month for a single tenant and $150 for a family of four. Likewise, groceries in St. Paul, Minnesota, are slightly more expensive than in the rest of the nation. The average costs of a loaf of bread, a gallon of milk, and a carton of eggs are at least $.15 more expensive than the average cost of these items across the continental United States. The higher salaries offered by St. Paul make up for its higher cost of living. While the average U.S. annual salary is just under $60,000, the average salary in St. Paul is closer to $65,000.
More information about cost of living in Saint Paul:
Saint Paul Job Market
The job market in St. Paul has been increasing over the past decade or so.
In recent years, job prospects have consistently grown more and more optimistic.
The unemployment rate in St. Paul is lower than the U.S. average— an impressive feat, considering the city's sizable population. One interesting contribution to the local job market is the high number of colleges and universities in the area. With close to 60,000 students studying at over ten colleges, St. Paul has a large pool of recent college graduates entering the workforce. While some corporations are moving to the suburbs for the lower rent and lack of traffic, several significant businesses call St. Paul home. Some of these corporations with St. Paul headquarters include:
Bremer Financial Corporation, a bank established in the 1940s;
Ecolab Inc., a corporation specializing in water treatment and purification; and
Summit Brewing Company, affectionately nicknamed "the most underrated brewery in America."
While these companies are headquartered in St. Paul, they are not necessarily the city's largest employers. Many national companies do business in St. Paul due to its
strong economy
and a sizable population of potential consumers. The largest employer is Ecolab, Inc., the water purification company headquartered within the city limits. They boast a workforce of close to 50,000 employees. St. Paul's second-largest employer is Goodwill. Goodwill, the well-known non-profit that sells thrift clothing and preowned furniture, has an office in St. Paul. Goodwill St. Paul employs close to 25,000 workers.
More information about finding a job in Saint Paul:
Popular Industries in Saint Paul
Some of the most popular industries in St. Paul surfaced in the city within the last ten years.
In particular, life science, biotechnology, and health technology companies make up a large portion of the active corporations thriving in the city. Two of the largest employment sectors in the city are healthcare and manufacturing. Minnesota is a national leader when it comes to promoting accessible healthcare. Hospitals, clinical service centers, and medical device companies employ 25% of St. Paul's population. Manufacturing is another massive employment sector in St. Paul. With close to 70 manufacturing firms in the city, the industry provides a stable income for employees. Employment prospects in manufacturing continue to increase each year, having increased more than 10% over the past decade.
Things to Do Around Saint Paul
St. Paul is known for cold winters, but it has plenty of gorgeous weather outside its coldest months. Summers are mild and perfect for outdoor activities. Even the warmest months rarely contain the sweltering days of residents running indoors for air conditioning. Those living in St. Paul know how to make the most of any weather.
There are plenty of entertaining things to do in the city for every climate and occasion.
Outdoor Activities in Saint Paul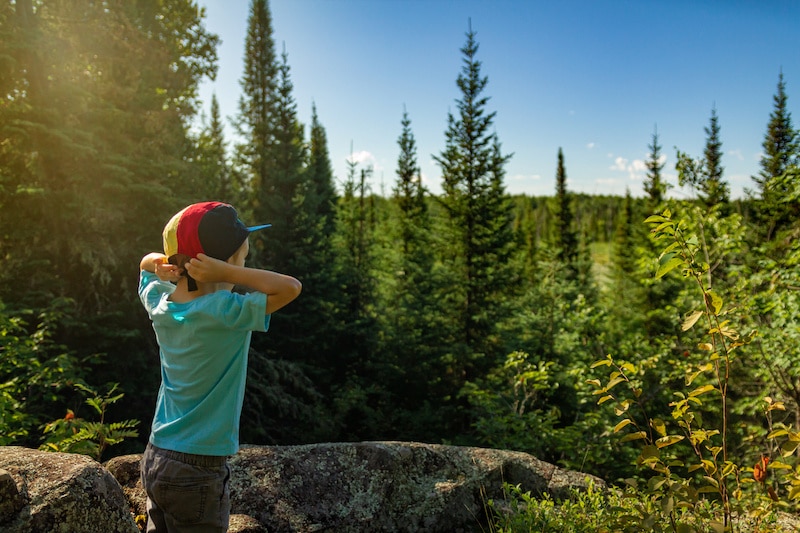 Summit Avenue
is one of the most popular outdoor activities in St. Paul, always drawing a large crowd during the warmer months. This street boasts over 400 gorgeous and historic mansions original to the town. For those that enjoy a more interactive experience, the Como Park Zoo and Conservatory offers a full day of fun for its visitors. The park is free for visitors, and its expert staff takes great care to protect and maintain the safety and integrity of its many plants and animals.
Saint Paul Restaurants, Breweries, and Bars
Rathskeller Cafe is a counter-service lunch cafe offering service during the legislative season. This 115-year-old dining hall is located beneath the Minnesota State Capitol and boasts stunningly painted murals across its antique walls. Anyone searching for a more traditional dining experience can visit Estelle in the
Mac-Groveland neighborhood
. This restaurant combines Portuguese, Italian, and Spanish influences while offering a full bar and a cozy atmosphere. St. Paul has no shortage of delicious breweries. One microbrewery, in particular, the Urban Growler Brewing Co., is the first woman-owned microbrewery in the state of Minnesota. The two owners work tirelessly to create unique craft beers with flavor profiles that surprise and delight.
Saint Paul Nightlife
Downtown St. Paul nightlife includes many options, including Camp Bar: a classic lounge with a piano, a full bar, and an extensive cocktail list. Camp Bar always pulls in a lively crowd ready to drink and be merry with events, almost every night, including trivia, comedy, and open mic nights. Adventurers need not look further than The Velveteen Speakeasy in the
city of Stillwater
, a restaurant and bar modeled after prohibition-era hotspots. Located underground and accessible by an unmarked door, this restaurant and bar combine an exceptional menu with an impressive cocktail selection. Lastly, the
Midway neighborhood
wouldn't be complete without the historic Turf Club, a bar, restaurant, and music venue. With two stages, one near the bar and the other in the basement Clown Lounge, live acts perform here almost every night.
The Climate in Saint Paul
The St. Paul climate is lucky enough to experience each of the four seasons throughout the year.
When it comes to summer, the city keeps things mild. The months between May and October are warm and drizzly, with the average daily temperature reaching just over 70 degrees. On the flip side, Minnesota is known for its brisk winters. Most residents have come to accept and even embrace this area feature, and they welcome the snowy season with winter festivities and outdoor fun. In St. Paul, the coldest months are from November to March. The daily temperature rarely reaches highs of 40 degrees, and snowfall is expected. While the national average is just under 30 inches of snowfall, Minnesota boasts 52 inches of snowfall per year. Snow isn't the only precipitation that falls in St. Paul. The weather forecast is partly cloudy year-round, and there is some kind of precipitation over 100 days per year on average. Over 30 inches of rain falls in St. Paul per year, on par with the U.S. average of close to 40 inches.
More information about the climate in Saint Paul:
Traffic in Saint Paul
As with many mid-sized to large cities, St. Paul experiences road congestion during peak travel times throughout the day. These times fall between 7:30 am to 9 am and 4:30 pm to 5:30 pm.
However, residents will find that driving in St. Paul is, for the most part, easy throughout the day.
More information about traffic in Saint Paul:
Alternative Saint Paul Routes
Considering the variety of weather forecasts that St. Paul experiences, residents need to understand alternative routes throughout the city. Drivers with this knowledge will be better equipped to avoid frustrating bumper-to-bumper traffic resulting from snowstorms or heavy rain. In St. Paul, some of the best backroads for avoiding major traffic backups include Como Avenue, Maria Avenue, and Phalen Boulevard. These are all lengthy streets that can take most drivers where they need to be while avoiding significant roads as much as possible.
Public Transportation in Saint Paul
Residents have plenty of options for
public transportation in Saint Paul
.
From walking to biking to busing, there are plenty of ways for residents to make their way across the city without using a private vehicle.
St. Paul has committed itself to ensuring its streets' safety and walkability for pedestrians. The city's pedestrian-focused plan, Walking Saint Paul, took suggestions from 4,000 St. Paul residents on improving the city's walkability. Adding sidewalks where there are none, more crosswalks, and improving snow and ice removal methods are just three priorities of the plan. The city also boasts the standard bus and train routes common in mid-sized cities. The light rail, known as the Metro Green Line, runs twenty-four hours a day, allowing residents to easily travel throughout St. Paul and Minneapolis. Similarly, Metro Transit in St. Paul boasts a vast network of bus routes with stops throughout the city. Fares for both amenities are between $2 and $2.50 during light travel times and between $2.50 and $3.25 during peak hours. Discounts are available to seniors, students, and those with disabilities.
Schools in Saint Paul
St. Paul Public Schools serve St. Paul, a school district tasked with educating more than 35,000 students throughout 67 public schools.
It is the second-largest school district in Minnesota. The city has 48 elementary schools, close to ten middle schools and high schools, and three alternative schooling programs. These programs include an evening high school program, an extended day program for elementary schoolers needing additional guidance, and summer learning programs. There are also several private schools in the city. Faithful Shepherd Catholic School, Mounds Park Academy, and Trinity School at River Ridge educate between 300 and 500 students with a rigorous curriculum in all core subjects. There's no shortage of
St. Paul schools
for students pursuing higher education. Century College in St. Paul was formed in 1996 by merging a community college and a technical school. Century College is a two-year college with a liberal arts and science focus. This school aims to prepare students to transfer into four-year universities. One such university might be Concordia University. This private, four-year university offers a variety of sought-after majors, including education, business, and continuing education for adults.
Ready to Move to Saint Paul?
Making a big move to a new city is not taken lightly. The cost of living, job market, and amenities offered by a city are some of the significant factors to consider when deciding between
moving to Minneapolis vs. Saint Paul
. Prospective residents look forward to all of this and more when they move to St. Paul. #hw-pillar-cta-bottom-st-paul#
#hw-pillar-formatting#