5 Minneapolis, MN Kid-Friendly Activities [2022 Guide]
Posted by Kris Lindahl on Thursday, July 1, 2021 at 11:37:14 PM
By Kris Lindahl / July 1, 2021
Comment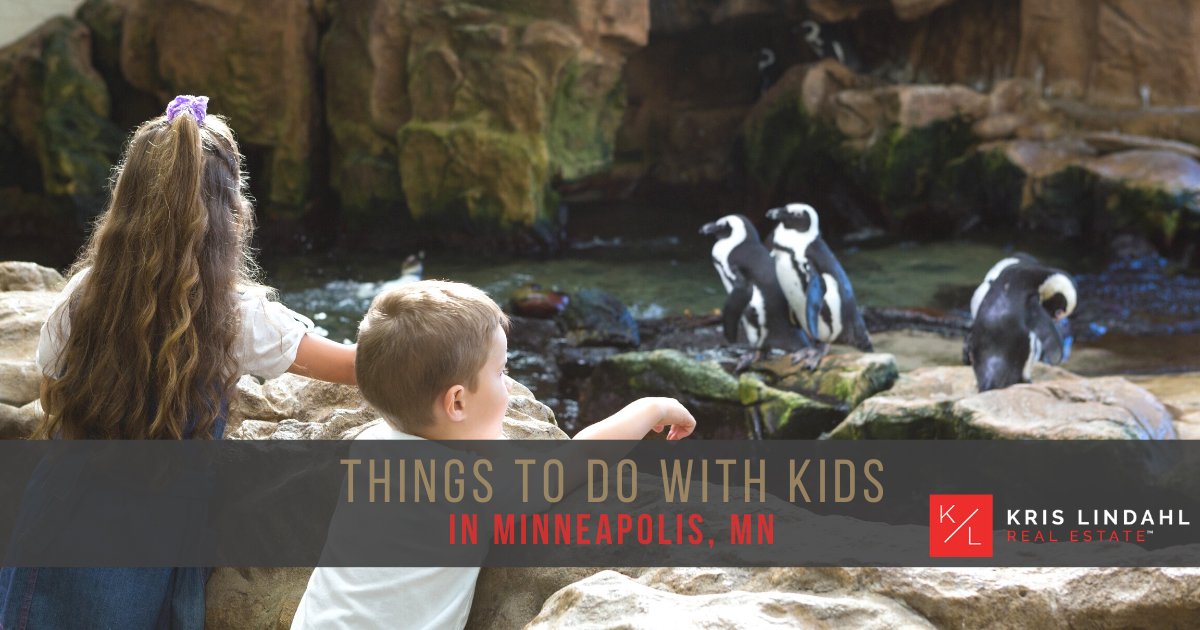 When the weather is nice, what better way to explore the Minneapolis community with the kids than to visit the many exciting destinations the city has to offer? As part of the Twin Cities, Minneapolis is known for its outdoor beauty at local lakes, gardens, parks, excellent cultural centers, museums, and landmarks. Add in the spacious Mall of America, with over 450 stores located within its 5,600,000 square feet for shopping, dining, and fun kids' activities, and the excitement level rises. There is never a dull moment morning, noon, or night throughout the year for residents and visitors. If you're looking for things to do with kids in Minneapolis, here's a list to get you started.
Science Museum of Minnesota
Science Museum of Minnesota Amenities
8.5 acres
Temporary exhibits
Five permanent galleries
Imax Convertible Dome Omnitheater
Bootstrap Coffee Roasters
Founded in 1907, the Science Museum of Minnesota offers a day of adventure and exploration to those interested in taking the exciting journey. Visitors have access to the 10,000-square-foot gallery used for temporary exhibits, five galleries for permanent displays, and the Imax Convertible Dome Omnitheater. Visitors typically spend 3–4 hours taking in all the sights at the 8.5-acre museum. For convenience, personal belongings can be safely secured in the cloakroom for a small fee.
During the visit, take a break to refuel and get energized with a stop at Bootstrap Coffee Roasters for a cup of fresh coffee, drinks, and assorted baked goods. The museum is currently open from 9 a.m. to 8 p.m. Fridays and Saturdays and from 9 a.m. to 5 p.m. on Sundays. Tickets must be purchased in advance before visiting.
Science Museum of Minnesota Additional Information
Hours: Friday–Saturday 10 a.m.–8 p.m. / Sunday 10 a.m.–5 p.m.
Mall of America
Mall of America Amenities
Nickelodeon Universe rides
Crayola Experience
Old Time Photos
Amazing Mirror Maze
Gaming
Princess & Diva Kids Fun Spa Fun Shop
SEA LIFE Minnesota
For a one-stop destination for a full day of fun and excitement with the kids, Mall of America is the place to go for various things to do for all ages. Start the day with plenty of thrills and chills at Nickelodeon Universe and choose from over two dozen attractions. From the Avatar Airbender to the Teenage Mutant Ninja Turtles Shell Shock coaster rides, there is plenty of action to get the adrenaline soaring.
Creativity is on the agenda at Crayola Experience, Old Time Photos, and the Amazing Mirror Maze. Kids can also try out their gaming techniques at the Dutchman's Deck Adventure Course, Moose Mountain Adventure Golf, and Gameworks.
At the Princess & Diva Kids Fun Spa Fun Shop, children ages 3 to 16 can enjoy a well-deserved pampering session after a day of play. Kids receive manicures, pedicures, feet soaking, makeup, glamorous hairpieces, and nail jewelry in a magical atmosphere. At SEA LIFE Minnesota, kids can discover the wonders of marine life and walk through the tunnel located underground to visit each of the four themed tanks for up-close observation of over 10,000 sea inhabitants.
Mall of America Additional Information
Hours: Sunday–Thursday 11 a.m.–7 p.m / Friday–Saturday 10 a.m.–9 p.m.
Children's Theatre Company
Children's Theatre Company Amenities
Youth shows
Summer camps
Virtual academy classes
All-Access Pass for lessons/games/etc.
At the Children's Theatre Company, the focus is all about education, challenges, and inspiration for kids. Youth auditions for aspiring actors are available for students ages 8–18 for upcoming productions throughout the year. Auditions are generally held 6–9 months before students take to the stage for rehearsals.
For kids who desire to be creative, the theater offers in-person summer camps providing a full day to explore, create, and expand their artistic endeavors. There's also the option of taking Virtual Academy classes available for kids ages 3 to 18 via Zoom.
Patrons can also tap into the theater's digital schedule with productions such as Audrey Saves the Universe available with the All-Access Pass, which also includes lessons, theater games, videos, and interactive play activities. Check the theater's website frequently for upcoming productions such as Annie and Seedfolks to see when local talent will be performing live on stage.
Children's Theatre Company Additional Information
Ticket Office Hours: Tuesday–Friday 11 a.m.–3:30 p.m.
Minnesota Zoo
Minnesota Zoo Amenities
Animals, including endangered species
Zoo After Hours program
Virtual Summer Camp
Wild Wonders Preschool
Plan a visit to see and learn about the many animals residing at the Minnesota Zoo. There are many animals at the zoo, including amphibians, reptiles, birds, fish, and mammals. Zoo inhabitants also include many endangered species such as the red panda, Amur leopard, West African Dwarf crocodile, sea otters, the Golden lion tamarin monkey, American black bear, and the bald eagle. The zoo is dedicated to saving wildlife and offers programs to connect visitors and nature, such as the Zoo After Hours series for adults 18+ on Fridays and for kids on Saturdays to explore and experience the zoo and its residents.
Extend the fun for children with Minnesota Zoo's Virtual Summer Camp. The week-long camp provides virtual campers from Pre-K through 6th grade to connect to the zoo and its many inhabitants from anywhere, whether from home or another state. Kids will have access to various live, at-home, and interactive activities that allow them to expand their knowledge base about nature and animals while having fun. For ages 4–6, there's the Wild Wonders Preschool in-person program held at the Wells Fargo Family Farm. The zoo is currently open from 10 a.m. to 4 p.m.
Minnesota Zoo Additional Information
Hours: Daily, 10 a.m.–4 p.m.
Minnehaha Regional Park
Minnehaha Regional Park Amenities
Playground
Tot lot
Wading pool
Disc golf course
Picnic area
Walking & biking trails
Minnehaha Regional Park offers various activities for kids and their families. The park is one of the oldest in the city and one of the most popular destinations for fun outdoor activities, featuring a tot lot for a busy time and a wading pool to cool off. There is also the challenge of the disc golf course for some friendly competition, the opportunity for an invigorating game at the volleyball court, and a biking path for a leisurely ride. When it's time to take a break, there is plenty of room to spread out along with an inviting atmosphere at the picnic area, plus walking paths to relax and take in the scenery.
Take time to visit the Minnehaha Falls and garden area, take a moment to view art in the park, refuel at the Sea Salt Restaurant during the summer, and enjoy scheduled concerts and events. Rent a specialty cycle or bike and explore the park.
Restroom facilities are available. The park currently opens at 6 a.m.
Minnehaha Regional Park Additional Information
Hours: Daily, 6 a.m.–10 p.m.
At the End of the Day, Come Home to Minneapolis
Minneapolis offers an expansive menu of things to do that are guaranteed to get residents out of their Minneapolis condos and away from their luxurious Minneapolis homes. Everyone in Minneapolis has the opportunity to explore and experience this half of the Twin Cities landscape and area attractions that focus on entertainment catering to all ages. Whether soaring to new heights on a fast-paced rollercoaster, looking a shark in the eye at the aquarium, or watching the playful antics of monkeys at the zoo, Minneapolis offers more than a few opportunities to learn, laugh, and play in a city known for its culture, ambiance, and style.
If Minneapolis is the city for you, contact Kris Lindahl Real Estate at 1-(855) 967-7653 to get in touch with a local real estate agent who can help you find your dream home today.