Down Payment Assistance in Minnesota
Sure, the easy lending days are behind us, but don't let that stop you from buying a home in Minnesota. There are still zero down-payment loans and low down-payment loans available. If you're really short on cash, you may even qualify for one of the many down payment assistance programs available in Minnesota.
All you have to do is know where to look – and Team Lindahl can help. Down payment assistance typically comes in the form of grants or interest-free second loans. Of course, you'll still need to have good credit and a consistent job history and you'll need to prove you can meet the monthly mortgage payment.
Check out the two programs offered by the Minnesota Housing Finance Agency (MHFA).
Start Up for First-Time Homebuyers
Step Up for repeat homebuyers
Start Up offers an interest-free, deferred loan that you can use for the down payment or closing costs. These loans don't have to be repaid until the home is refinanced, sold or is no longer the primary residence.
To qualify, the maximum price of the home must not exceed $310,000 if it's located in the Twin Cities 11-county metro region. The limit in the rest of the state is $265,000. The amount of the loan you'll be offer is based on either 5 percent of the purchase price or $6,000, whichever is greater.
If you meet at least one of the following criteria you may qualify for a Deferred Payment Loan Plus (DPL Plus), which will give you a maximum loan amount of $7,500:
If your tax filing status is single, head of household
Household of four or more people
Have a front-end ratio of 28 percent or higher
At least one member of the household is disabled
To qualify for the Step Up program you must meet the following requirements:
Meet the income limits (these vary depending on location within the state)
You must contribute the lesser of $1,000 or 1 percent of the purchase price.
You must be a first-time homebuyer.
You must agree to attend home buyer education classes.
Use a Minnesota Housing first mortgage loan, obtained through a participating lender.
Step Up is a program similar to the Start Up program but geared to homeowners who are buying again. It offers a 10-year fully-amortized loan with monthly payments.
To be eligible you must:

Have a credit score of 640 or above.
Meet the income limits (again, these vary depending on location).
Meet the loan limits (these are the same as those for the Step Up program).
Of course, as with all government programs there are other restrictions and qualifications that only a qualified lender can detail for you. We're happy to point you in the right direction.
Now, this list in no way covers all of the down payment and closing cost assistance programs available to Minnesota homebuyers. Some counties and cities offer their own programs.
Team Lindahl with Kris Lindahl Real Estate is committed to helping you find a program that works for you. Best of all – our services are FREE to buyers!
Get more information about real estate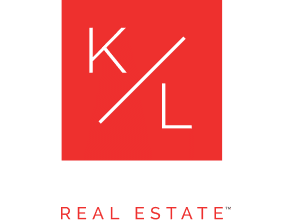 Home of the one day
listing contract