No Down Payment? No Problem!
If you thought the days of the no-down payment mortgage were dead and gone, think again.
A borrower with good credit and a steady income, willing to live in a rural area may qualify for a no-down payment mortgage loan from the United States Department of Agriculture (USDA) Rural Development Program.
The USDA offers loan guarantees (similar to FHA and VA financing) and direct loans (with the U.S. government acting as the lender) to qualified borrowers interested in the purchase, repair, or construction of single-family homes.
These USDA Direct loan program is designed for low-income to very low-income borrowers. The government considers anyone earning less than 50 percent of the Area Median Income (AMI) as very low income and those that earn between 50 and 80 percent of AMI are considered low income.


The USDA guaranteed loan is a bit more flexible in its income requirements, allowing a buyer to earn up to 115 percent of the Area Median Income.


I can let you know what the current AMI is when you contact me.
USDA Loan Qualifications: Credit Requirements
The USDA Direct Loan program is a bit easier to qualify for than the Guaranteed program. Under the latter you may pass USDA's standards but, since the loan is granted by a conventional lender, you may not qualify under its guidelines.


The USDA requires borrowers to prove that they can afford house payments, including insurance and taxes and that they have a "reasonable" credit history.
USDA Loan Requirements: Location
Both USDA mortgage programs share specific location requirements. First, the home you wish to purchase must be in a rural area. The USDA defines "rural" as a town with a population of no more than 20,000, located in "open country." or rural towns" You won't qualify for the programs if you own another home within 50 miles of the one you wish to purchase.
Here are a few additional requirements that apply to the house you wish to buy:
The house must be modest for the area in size, design and price.
The USDA considers a swimming pool a "prohibited feature," so borrowers can't purchase a home with a pool.
The home's market value must be at or less than the loan limit set for the area.
The home must meet the voluntary national model building code adopted by Minnesota and the USDA's Housing and Community Facilities Programs (HCFP) thermal and site standards.
Manufactured homes must be installed on a permanent foundation and meet HUD Manufactured Housing Construction and Safety Standards and HCFP thermal and site standards.
The USDA requires that borrowers be U.S. citizens or legally admitted immigrants, show that they attempted to secure a conventional mortgage but were turned down and that they are without adequate housing.


The program offers subsidies to help certain borrowers make their payments so don't assume you can't qualify for any reason. We can run the numbers and see if this is a good fit for you.


If you're interested in learning more about USDA mortgage programs fill out your information below.
Get more information about real estate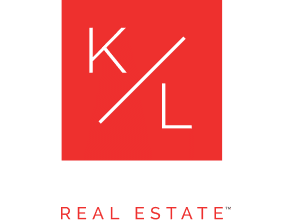 Home of the one day
listing contract